October Indie/Alternative Release Review
Spooky season has officially passed again and I think we've all had more fear and scares than we can handle over the course of 2020, which is why we needed to slow down with our listening habits right now. Sorry, Monster Mash, but it was just not your year to shine. Thankfully, October has come with the much-needed releases of singles, EPs and albums from the likes of Ariana Grande, TWICE, Bryson Tiller and more. But today we're going to stray from the pop and R&B to take a look at last month's releases in my favorite musical genres: Indie and Alternative.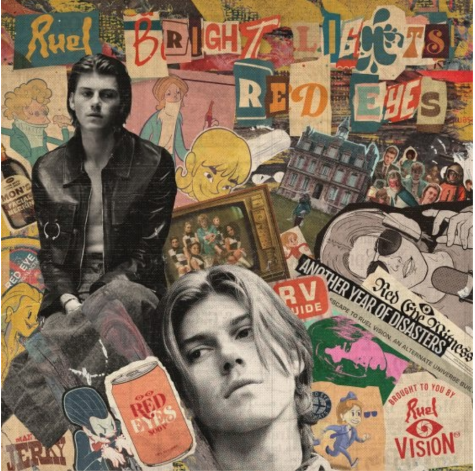 Photo courtesy of RCA Records, a division of Sony Music Entertainment.
"Bright Lights, Red Eyes" by Ruel
First up is the Australian artist Ruel van Djik, who gained a boost of popularity for one of his first singles, "Dazed and Confused," in 2018, and has since grown immensely as a vocalist and artist. This latest EP was released Oct. 23, and features a nostalgic collage-style cover that reflects the warm, sentimental feel of its five-song tracklist.
Van Djik's signature smooth vocals take the center of attention on "Distance," supplemented by minimalistic electric guitar-playing, and "Courage" features powerful piano lines and choir-like background vocals to deliver a deeply emotional effect. My favorite lyrics come from this song: "If I try again, I know I'd run/ Dropping the words to the back of my tongue/ Poisonous is what I've become," attaching a personal responsibility to his loneliness. The track "Say It Over," featuring the artist Cautious Clay, is the most musically experimental song on the EP. Careful layering of almost harp-like acoustic guitar, softly autotuned background vocals and gradual introduction of a gentle bass line and muted percussion all contribute to a wholly moving sound. There is a necessary sort of sadness to the song, with an element of catharsis — so if you're feeling frustrated or sad and need to just sit with your emotions, this is the perfect song to listen to while you do so.
I enjoyed how van Djik structured the EP, sandwiching more melancholy and wistful songs between the upbeat tracks "As Long As You Care" and, my personal favorite, "Up to Something." This last track in particular is the most refined I've heard from the artist, incorporating a floral, dreamy sound that develops into an urgently paced feel with the addition of heavy synths and percussion, though I would have liked to hear stronger lead vocals.
Overall rating: 6/10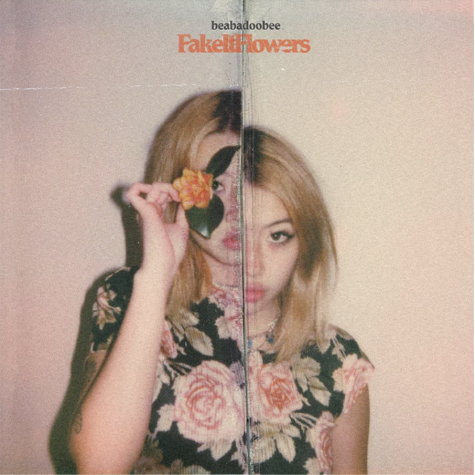 Photo courtesy of Dirty Hit Records.
"Fake it Flowers" by beabadoobee
Dirty Hit artist beabadoobee, or Beatrice Laus, gained almost instant fame with her lo-fi single "Coffee" in 2017, which was recently made into a remix by the artist Powfu. The track, renamed "Death Bed (Coffee for Your Head)" gained several hundreds of millions of streams on Spotify alone, as well as traction on the popular social media app TikTok. "Fake it Flowers" is Laus's debut album (released Oct. 16), and follows her earlier music in its slow, soft bedroom pop style.
Laus released a total of 5 singles before the official release of the 12-track album, and the floral imagery on both the album and single covers sets a delicate, vintage mood to the album before the listener even presses play on the first track. The first single was the song "Care," also the leading track on the album. Unfortunately, the song is unimaginative and repetitive, with the verse and chorus almost blending into each other. "Horen Sarrison" had the same effect to me; it's a nice song, but not particularly captivating. The nasally, high-pitched "baby voice" Laus uses on the track is also more irritating than effective. Though I appreciate the experimentation on "Sorry," it feels a little all over the place, with dissonant vocals over string instruments causing a confusing, anxious feel to the song. That effect could be intentional, but it's nonetheless unenjoyable.
Despite the failure of a couple of tracks, the album itself is sensational. One of my favorite songs is "Further Away," which has a subtle country influence to it as well as euphoric vocals. What makes it so compelling is that it perfectly captures the complicated feeling of sitting with pain, but also accepting it and moving on. The song specifically speaks to Laus's experience being bullied in school, but it can honestly apply to any kind of personal conflict. "Back to Mars" is a slow and short breakup ballad with soft, slurred vocals over raw acoustic guitar. Then there is the energetic fan-favorite, "Charlie Brown," which breaks musical boundaries with its cathartic chorus. I love the contrast of the quiet, lulling verses and the heaviness of the live electric guitar and drums behind Laus's screaming during the chorus. "Emo Song" has an all-encompassing, futuristic feel to it that reminds me of The 1975. This influence makes a lot of sense since Laus and The 1975 are signed to the same music label. In an interview with i-D, Laus says the song is one of the most personal on the album, discussing the effects of her childhood. You can hear this in the music as well as lyrics like, "Nobody knows when I was young/ I lost myself in cosmic dust."
This album starts out weak, but gradually gets stronger and stronger. Though there are many criticisms to be made on some of the songs, they're minimal. I absolutely wouldn't call any of the songs difficult to listen to, but I'd be lying if there weren't a couple of "skips" here.
Overall Rating: 8/10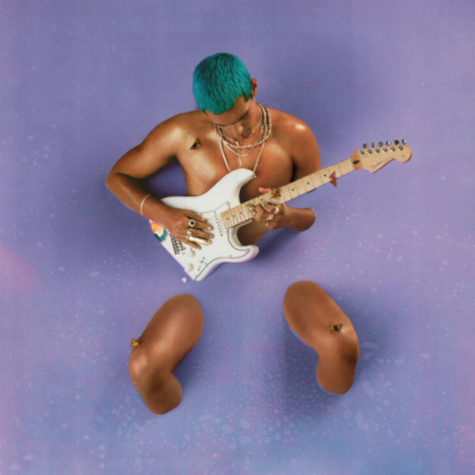 Photo courtesy of Warner Records.
"Apolonio" by Omar Apollo
Omar Apollo has to be one of my favorite artists, and I've been following his music since back when I first heard the song "Unbothered" in 2018. Since then, he has released three relatively short albums, the latest of which being "Apolonio" (titled after his own middle name). The album came out on Oct. 16, and despite its overall disjointed feel, presents a variety of thoughtful tracks and an auditory documentation of Apollo's growth as a musician.
The 9-track album is phenomenal upon the first listen, but under further inspection, some faults in its composition begin to show. "It's Amazing" starts out strong, but awkwardly changes in style throughout the course of its short 2:23 length. "Stayback" is another uncomfortable one where the beginning is great, with a groovy beat and bowed-out synth melody. However, Apollo does a breathy, layered voice on the track that really just sounds strained and overly punctuated.
Most of the variety on the album is amazing. "Dos Uno Nueve" takes a traditional bright, guitar-heavy flamenco style and lyrics written in Spanish to discuss a contrasting theme of Apollo's roots in Indiana and how the material success he has gained doesn't change the character his hardships have built. I also love the song "Useless," which is an indie track if I've ever heard one, and which already has a spot on my November playlist. Apollo goes way outside of his normal style with this one, and his voice during the verses, with which he uses a lower register and 90's-reminiscent tone, almost sounds as if it belongs to a completely different artist. I really enjoyed the bright guitar and live, but gentle, drums maintaining the fast pace of the song. My favorite song on the album, directly following "Useless,"  is "Bi Fren," which starts with a muted beat and warm-toned singular ringing tones. Besides the hip-hop influence, my favorite part of the song is its vulnerability. You can hear how personal the song is in the pleading fullness of Apollo's singing as well as the lyrics: "I wanna see you all night but I know you don't care/ Not in love but I'll be right here." This is the ultimate unrequited love, and if that wasn't personal enough, this may be Apollo's subtle "coming out." The clever title of the track, "Bi Fren," alongside the lyrics "I still like him, I still like him," possibly references the artist's bisexuality. Apollo has alluded to romantic involvement with men in past songs like "Brakelights" as well as "Hey Boy" and "Kamikaze" (both of which I love) on this album.
Each individual song on this album is well-crafted, although as a work the album lacks a clear line of stylistic commonality, progression and connection which does detract from its quality. To me, this element isn't fundamental, but rather a "cherry on top" that's missing, so my views on the album aren't too affected by its absence.
Overall rating: 8.5/10