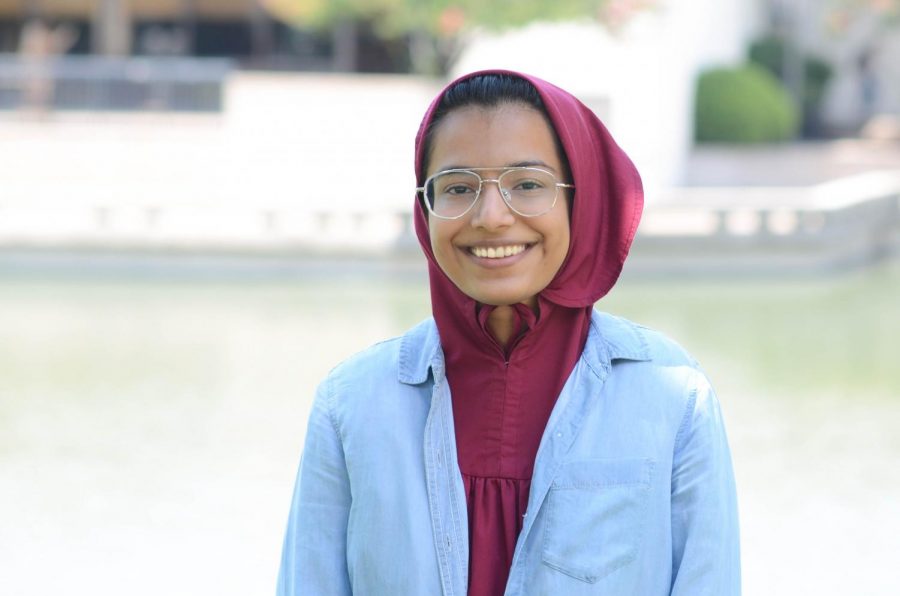 Saifiyah Zaki is a senior serving as co-editor-in-chief this year. In her third year on staff, she hopes to continue telling the stories of students that inhabit the campus and the community that surrounds it. 
For Saifiyah, there is no bigger shame than a story left untold. This motivation sparked her interest in the art of journalism and she enjoys every minute of it: the joy of capturing a moment in a photograph, of giving people a voice in writing, or of fighting for what she believes in through opinion pieces. 
Saifiyah knows this year's talented, hand-picked staff shares the same motivation, and she is eager to see the amazing work they create. She is also incredibly excited to design this year's print issues and hopes to create beautiful, engaging magazines that the newspaper team and student body alike will be proud to hold. 
Saifiyah Zaki , Co-Editor-in-Chief
Apr 20, 2020

Student projects serve front-line workers, elderly

(Story)

Feb 06, 2020

Weary winter tunes

(Story)

Dec 18, 2019

ESL teacher crowned Teacher of the Year

(Story)

Nov 15, 2019

Freshman published author reflects on writing progress

(Story)

Oct 02, 2019
May 22, 2019

Choosing Globalism

(Story)

Dec 19, 2018
Nov 07, 2018

Mindfully Controversial

(Story)

Sep 07, 2018

Expression, not Oppression

(Story)

Aug 06, 2018
Apr 20, 2018

Walk Out for Change

(Story)

Apr 17, 2018

Danger in Caution

(Story)

Mar 09, 2018

U.S. Gun Control Laws

(Story)

Mar 02, 2018
Jan 23, 2018

Protection or Privacy

(Story)

Dec 06, 2017

TAAL-PESH Bollywood Dance Club

(Story)

Nov 13, 2017

Alternatives to Netflix

(Story)