ESL teacher crowned Teacher of the Year
ESL teacher Jamie Zellner was crowned Teacher of the Year Dec. 10. Zellner was one of six teachers nominated for the award. 
"All the other names were very good teachers that I have a lot of respect for," Zellner said. "When I saw them, I really thought I didn't stand a chance."
The faculty voted on Teacher of the Year and those results determined six finalists. Administrators then went to each of the six finalists' classes to receive student feedback in a survey about the teacher. The student responses determined who received the award.
"When you're a teacher, you know that what you're doing has some benefit to the kids, but you don't ever know if they really notice it at the time," Zellner said. "Most of the time you're just working with the belief that you're doing some good, and it does make a difference for your colleagues to see that and want to show some kind of honor for it."
About the Writer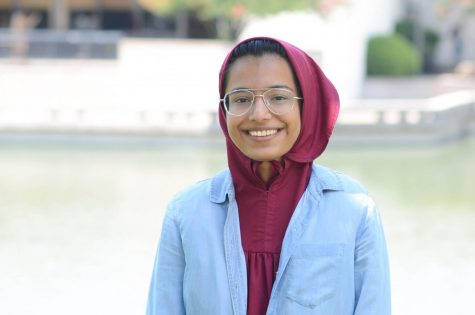 Saifiyah Zaki, Co-Editor-in-Chief
Saifiyah Zaki is a senior serving as co-editor-in-chief this year. In her third year on staff, she hopes to continue telling the stories of students that...