Rocket Man
Donald Trump Continues Calling the United Nations to Act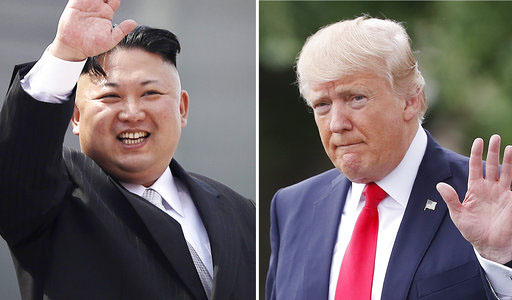 by Reid McEowen, Co-Editor in Chief of Content
Sep 25, 2017|106 Views
Donald Trump makes headlines once again by calling North Korea's leader, Kim Jong- Un, "rocket man." The name-calling came from his speech to the UN. He called on the UN to take more drastic actions and vowed to protect the United States and their allies from North Korea.
Trump signed an executive order on Sep. 21, placing more sanctions on North Korea. These new sanctions order U.S. banks to completely cease any business related to North Korea. The hope is to use the leverage of the United States economy, forcing foreign countries to choose whether to do business with the United States or with North Korea. Although Trump's advisor insists these sanctions aren't targeted at China, the country is North Korea's largest business partner. China is involved in 90 percent of North Korea's economic activity. The sanctions will cause China to pick between North Korea's small economy or the United States', which is the largest in the world.  
During Trump's speech to the UN, he did not rule out the use of military actions on North Korea. Trump stated that the United States is a patient country, but if provoked, the United States "will have no choice, but to totally destroy North Korea." Trump also claims Kim Jong-Un is on a "suicide mission for himself and his regime."
The tension continues to rise between North Korea and the rest of the world, and only time will tell how events will unravel.