Committed: Life Of Student Athletes
On average, a high school athlete has roughly a 2% chance of playing their sport at the Division-I (D1) level. Overall, a little over 7% of high school athletes go on to play a varsity sport in college, Athletic Scholarship Stats states. To many, it is a huge accomplishment to be part of a varsity team in high school, nevertheless be committed to a university's sports team. 
"I would say my biggest accomplishment is being a four year starter on the varsity team," senior Victoria Jackson-Sears said. "I came in as a freshman and didn't have any people coming in with me; I was going solo. Being able to show up and play the sport that I love, do a good job, execute on a team full of really talented players has been a big accomplishment for me."
Jackson-Sears' work as a softball player secured her a spot at Southwestern University for the fall of 2023. The journey to success required constant effort. During school days, she practices at her hitting coach's house at around 7:30 a.m. After school, Jackson-Sears heads back to the softball field to practice for a couple of hours.
"Depending on the day, I'll go hit after in the cages if we have a game before or if I have to work on something specific," Jackson-Sears said.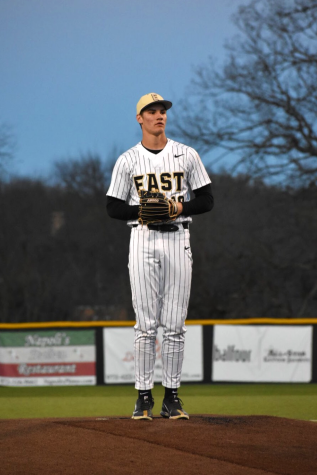 Similar to Jackson-Sears, junior Drew Devillier dedicates his time outside of school practicing his sport: baseball. During the beginning of his sophomore year, Devillier committed to Texas Christian University to continue his academic and baseball career as a D1 athlete. After school, Drew would practice with a trainer or head out to the softball cage and practice by himself.
"Being a varsity athlete in baseball is one of my biggest achievements," Devillier said.
For many student athletes, managing school and practice can be a hassle. It is very important for them to prioritize school while also excelling in their sport.
"It's definitely a struggle sometimes to manage school and practice, but you just kind of have to learn," Devillier said. "Obviously school comes first, but every other moment that you're not doing school, you have to dedicate to your craft."
Jackson-Sears shares a similar experience for managing her time.
"The biggest way I manage my time is by making sure I solely focus on whatever I'm doing," Jackson-Sears said. "If I am at school, I'm making sure that I'm doing school work and focused on getting stuff done."
Senior Brandon McCary adds to the list of student athletes committed to a university from the school. He has been accepted to Southwestern Oklahoma State University and is excited to continue his journey as a football player.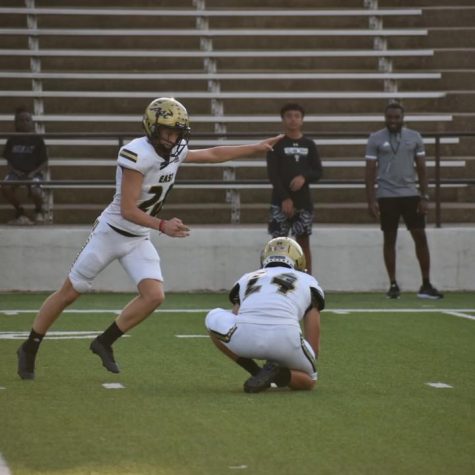 "It was a good feeling to get accepted into my school because then I realized I could potentially play here," McCary said.
McCary spends time practicing football with his kicking and spending time at the gym. He would consider the most exciting thing about being a student athlete the sense of accomplishment he feels when he finishes his school work on time. 
"Being at school and just getting all your class work done and then going to practice knowing that you are ending your day off with getting better is the greatest feeling," McCary said.
Furthermore, being accepted was a huge milestone for these athletes.
"When I got accepted, I felt a sense of relief," Jackson-Sears said. "Somebody wanted me to be a part of their program. It was a choice that they made to bring me on and want me to enhance their program, so [I] definitely [felt] a sense of relief in wanting and belonging to a school."
Likewise, Devillier shared a similar feeling. 
"I was super excited and felt very blessed," Devillier said. "I would like to thank everyone that helped me get here."
As for their favorite memories, the student athletes will miss their teammates, coaches and the energy that came with preparing for a game.
"The most exciting thing is definitely the memories that you make with your teammates and the life lessons that you learned," Jackson-Sears said. "All those things build you up to become a better player. The memories I've made with them are long lasting and I encourage every single girl on the team to never miss an opportunity to make a memory because those are what you're going to remember."
McCary also shared a heartfelt message to his family, teammates and coaches. 
"I would like to say thank you to everyone who believed in me along this journey," McCary said. "Never give up, there is always a way to get better no matter what."