Yuzuru Hanyu's "Ice Prince" Legacy Can Never Be Replaced
Yuzuru Hanyu is a Japanese figure skater who participated in the 2022 Beijing Winter Olympics, marking it the third consecutive Olympics he competed in. He previously won a gold medal in the 2014 and 2018 Olympics and set his sights this year on possibly being the first person ever to land a quadruple axel. However, both a slip-up in the short program Feb. 8 due to a hole in the ice with a failed attempt at mastering the quadruple axel in the free skate Feb. 10 cost him a solid placing on the leaderboard. Despite the shortcomings that landed him just short of receiving a medal, Hanyu is still an untouchable legend that cannot be replaced by anyone else in the men's figure skating community. 
While it seems as though figure skating has recently gone from a show of artistry to a numbers-focused competition of who can incorporate the most technical jumps in their program, Hanyu kept his foundation of gracefulness and style that carried him throughout his years. While some male skaters would prefer to keep the mindset of masculinity intact when participating in a sport that is mostly perceived as feminine, Hanyu purposefully incorporates moves such as the one-foot spin lifted above and behind the head that is most popular with female skaters to mesmerize the crowd. Not only does it make his performances stand out from the others in terms of emotional investment and elegance, but it proved to be a technique that won him many competitions despite him making a few errors in the technical department in some instances. On his first Olympic appearance in Russia, Hanyu's performance- while not being the cleanest due to multiple deductions and markings for falls and missed attempts- still gained him the title of the top scorer. The fact this was his first Olympic performance, while simultaneously being his first Olympic gold win, set the precedent of originality Hanyu specifically carries that no one else can copy. 
His outfits also make him stand out from the crowd and contribute to his iconic performances. In a sea of black outfits- or at least, outfits with very unflattering patterns– Hanyu's outfits always stand out with their bold and sparkly exterior. Although this could easily be attributed to Hanyu being able to choose a good designer- which is a talent in itself as proved by the other sweatshirt-clad contestants- there have been instances in the past where he directly contributed to the production of his costumes, such as the costume he wore for the 2017 Rostelecom Cup. Every aspect of Hanyu's strategy is one that is rarely replicated in men's figure skating and solidifies his impact on the performance aspect of the sport. 
Despite the scores set by the judges this year that were disappointing compared to his competitors, Hanyu's accomplishments from the past until now are ones that build up his reputation as an untouchable legend. Besides winning two Olympic golds along with 11 golds in the Grand Prix Series, he stands at being the first Asian man to win a gold Olympic medal in the men's singles skater category. This also made him one of the youngest male skaters to win an Olympic title since Dick Button in 1948 and 1952, as he was just 19-years-old when he accomplished this. He's the youngest recipient of the People's Honor Award given to him by the Prime Minister of Japan in 2018, as well as being the only men's single skater who has completed a Super Slam. It seems as though Hanyu's motivation in attempting difficult jumps is a consistent trait of his, as even though his attempt at the quadruple axel ended bittersweet, he was the first skater in history to successfully land a quadruple loop jump in competition at the 2016 Autumn Classic International. He's also the first man to receive over 100 points in the men's short program, over 200 points in the men's free skate, and over 300 points in total. All of these accomplishments further prove Hanyu's importance and high-level status in the sport. 
Other participants such as Chinese-American Nathan Chen and Japanese skaters Yuma Kagiyama and Shoma Uno are making headlines for their impressive scores from the men's figure skating portion of the Beijing Olympics. Chen, in particular, after winning a gold medal at the end of the competition, is considered heavily by the media to overtake Hanyu's previously-known title as the world's best figure skater. While that does seem plausible, especially because Chen proved he could possibly obtain that title when he beat Hanyu's original short program world record score of 101.45 to an astounding 113.97, the logic of such a claim when put against both of the mens' accomplishments fall flat. Even though 22-year-old Chen is younger than 27-year-old Hanyu, which would leave him at a disadvantage when it comes to having experience in the field, Hanyu still accomplished more and has been rewarded with more achievements than Chen has when he was his age. That, and the fact that Chen's skill level purposefully falls into the overly-masculine technique that holds him back from having any truly engaging performance, solidifies the fact that he's not the one that's going to take away Hanyu's legacy anytime soon. 
All of these achievements spanning over the course of his 18 years of competitive skating show the impact Hanyu made on figure skating and proves his standing as one of the best figure skaters, despite what others say.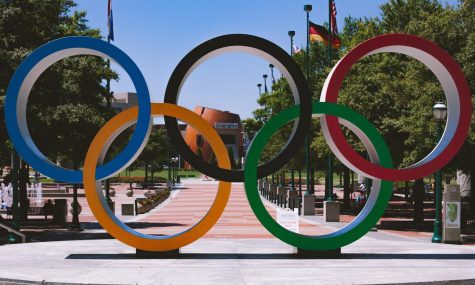 Photo courtesy of Unsplash