Remembering Zachary
Zachary Schrah's heart beats rapidly as he runs to practice on the football field. After his heart suddenly stopped, Schrah passed away from sudden cardiac arrest on April 2, 2009. A student at Clark High School, Schrah was a hardworking, kind person with a cheerful personality. He died doing what he loved, playing football. 
"That day, I had just walked out. I saw him in the gym [and] saw him when he came up running to practice," coach Gregory Thomas said. "You just never know. We heard the sirens; we didn't know where [the ambulances] were going, but we heard the sirens going on campus."
Ten minutes later, Thomas received a phone call. Being CPR trained, he was asked to come down to the field.
"I was almost at George Bush when I got that phone call," Thomas said. "I didn't know who it was, I just knew that there was a player down [and] that they were working hard to resuscitate." 
Thirty minutes later, he received another call. Schrah had passed away.
"[He] always wanted to be on the front line and worked hard," Thomas said. "He was just one of those [people] that you wanted to talk to. [He] always had a presentable personality. He would smile, and you could see the determination and the work ethic." 
Schrah excelled academically, working toward his goals on the weekdays; on weekends he spent his time outdoors, fishing and hunting. 
"He just overall had a big heart and a fun-loving personality," mother Karen Schrah said. "I think because he was so well-liked, loved, respected, that really gave me the inspiration to do something about his death." 
Following the death of her son, Mrs. Schrah was able to get together with a group of other parents, starting up the Living for Zachary Organization within just six months. Starting with a walk at Southfork, the group of parents was soon donating AEDs. When they called the hospital to inquire about what else they could do, the hospital suggested they do youth heart screenings. 
"Now, the living for Zachary organization will do free EKGs," said coach Rick Woodard. "They do them at certain times every year and they can find out if you're having a problem with your heart at that time and they'll send out emails and pamphlets, both of our children had them done."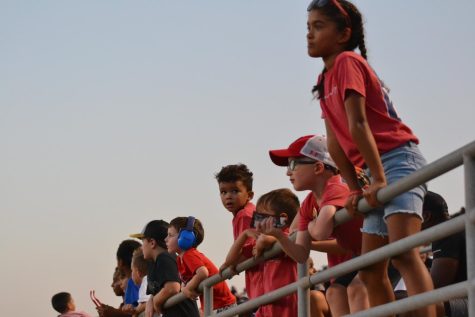 Within three months the Living for Zachary Organization donated two AEDs to St. Mark's Catholic Church in Plano and started their heart screening program at Baylor Scott & White heart hospital.
"It very much came together with this larger purpose in mind, and it [has] just continued to grow from there," Mrs. Schrah said.  "It all just fell into place with our determination and our passion."
At a young age, Schrah knew what he wanted to do in life. In his fifth grade graduation, he announced that he wanted to help people.
"He wanted to be a doctor," Mrs. Shrah said. "I feel like ultimately that's almost being lived out in what we're doing for Living for Zachary. He is able to still help people through the heart screenings, through our AED donations, and most of all our scholarship program." 
Ultimately, his legacy has saved thousands of lives throughout North Texas. Closer to home, Schrah's legacy saved the life of former head coach Tom Rapp. 
"I was coming out of the practice field," Rapp said. "It was extremely hot that day [and] we decided to do the last part of practice indoors. While I was walking behind the baseball field, I went into sudden cardiac arrest. I was down [and] you could probably say I was basically dead." 
Following closely behind, Woodard raced to the training room, using an AED to jumpstart Rapp's heart. Even through this tragic incident, Schrah lives on through his mother and the Living for Zachary Organization. 
"So many people say that they don't know their purpose in life," Mrs. Schrah said. "Even though it was tragic, to be able to find this purpose to help others has really brought peace to me through all of this. It's bittersweet."