As representation increases, writers of TV and movies push for adding characters that the masses can relate to. People want characters who look like them and act like them, but producers must take the first steps to create these new characters.These new movies and TV shows include LGBTQ+ characters, something they have always been reluctant to include. GLAAD claims that 356 LGBTQ+ characters appeared this year compared to 141 last year. Instead of casting LGBTQ+ actors to play these characters, producers may cast straight actors like Jake Gyllenhaal in "Brokeback Mountain", Kiera Knightley in "Collette" , Timothee Chalamet in "Call Me By Your Name", and Shay Mitchell in "You". 
When  actors play LGBTQ+ characters, it fills in gaps of multimedia and promotes healthy representation to mass audiences in the same way LGBTQ+ actors can.
The Human Rights Campaign predicts that 8% of people identify as LGBTQ+. With the rate of increase in media, this 8% cannot make up every single character in media when diversity is increasing so rapidly. Producers may have no choice but to cast straight actors to take on these roles.However,  many believe that sexuality and gender hinder any actor's ability to play certain roles. For example, actress Hilary Swank won her first academy award in 2000 for playing transgender man Brandon Teena in the film, "Boys Don't Cry". While Swank's performance is stellar, many agreed that she shouldn't have gotten the role because of her identity as a cisgender female, meaning she identified with her gender assigned at birth. However, in 2000, there weren't any trans actors that were willing to take on the role. The role went to Swank because she could play the role well, not because she was a female. Even now, rising rates of diversity allow for many to be seen in ways they haven't seen before.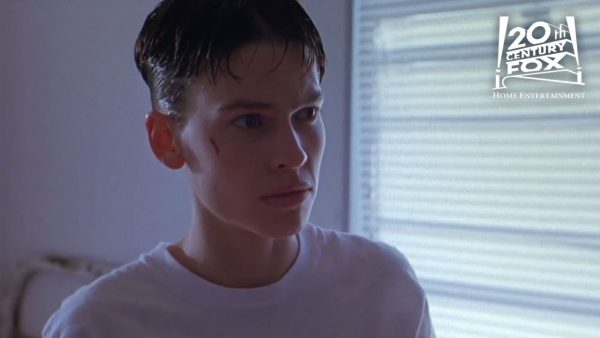 Story continues below advertisement
Acting is a profession that strives on pushing actors out of their comfort zones and encouraging them to adopt new characteristics different from their day to day lives. Carnegie Mellon School of Drama defines acting as a business that is based on talent and effort. Additionally, veteran actor Stanley Tucci asserts that many critics have praised his abilities to play LGBTQ+ characters despite him being straight. Tucci writes that his role in "Devil Wears Prada" forced him out of his comfort zone as he adopted new personality traits he didn't normally have. By taking on these types of roles, actors can learn and grow as they play people that are the complete opposite of themselves. Oscar-winner Cate Blanchett believes that actors have a freedom to play what roles they want to play. Acting is a business and that actors' role is the way that business is conveyed.
Oftentimes, society feels the need to assume actors' sexualities when they have a right to their privacy. "Heartstopper" actor Kit Connor was accused of queerbaiting, a tactic used by producers to force gay and bisexual audiences to adhere to same-sex couples in media. Connor's character, Nick Nelson, is bisexual in the show and the graphic novel the show is based on. 
Connor was only 18 at the time and he claims the allegations forced him to feel ashamed about his sexuality, something he had spent years trying to build up courage to accept himself. He would take to Twitter, now known as X, to come out after feeling pressured to write, "I'm bi. Congrats for forcing an 18-year-old to out himself. I think some of you missed the point of the show." Actors have a right to share with the things they want to share. Privacy is deserved by everyone even if the person is famous.
There is some stigma regarding straight actors playing LGBTQ+ characters. While some agree that it is good to promote diversity, others fear the normalization of LGBTQ+ characters will lead to appropriation. However, roles must be created in a way that people can relate to. James Corden performed in "The Prom " where many believed his role as Barry Glickman was "truly disgusting" because he used stereotypes society has painted upon gay men. However, these stereotypes can make a character recognizable as a LGBTQ+ character. "The Prom " included a cast of very diverse backgrounds and is centered around a couple of two girls trying to go to prom together in their conservative town. While Corden's performance may have been offensive to some, it doesn't mean that all performances will give the same connotation.
Straight actors playing LGBTQ+ characters allows for diversity to flourish. Each role an actor plays is prepared and taken seriously. By allowing straight actors to play LGBTQ+  characters, diversity's gaps are filled in with ways that wouldn't normally be considered. Diversity is an important step in creating shows and movies that the masses can relate to, and straight actors playing those roles fill in the gaps where LGBTQ+ actors can't.