Falling on Deaf Ears: Hollywood's Lacking Representation in Hearing Media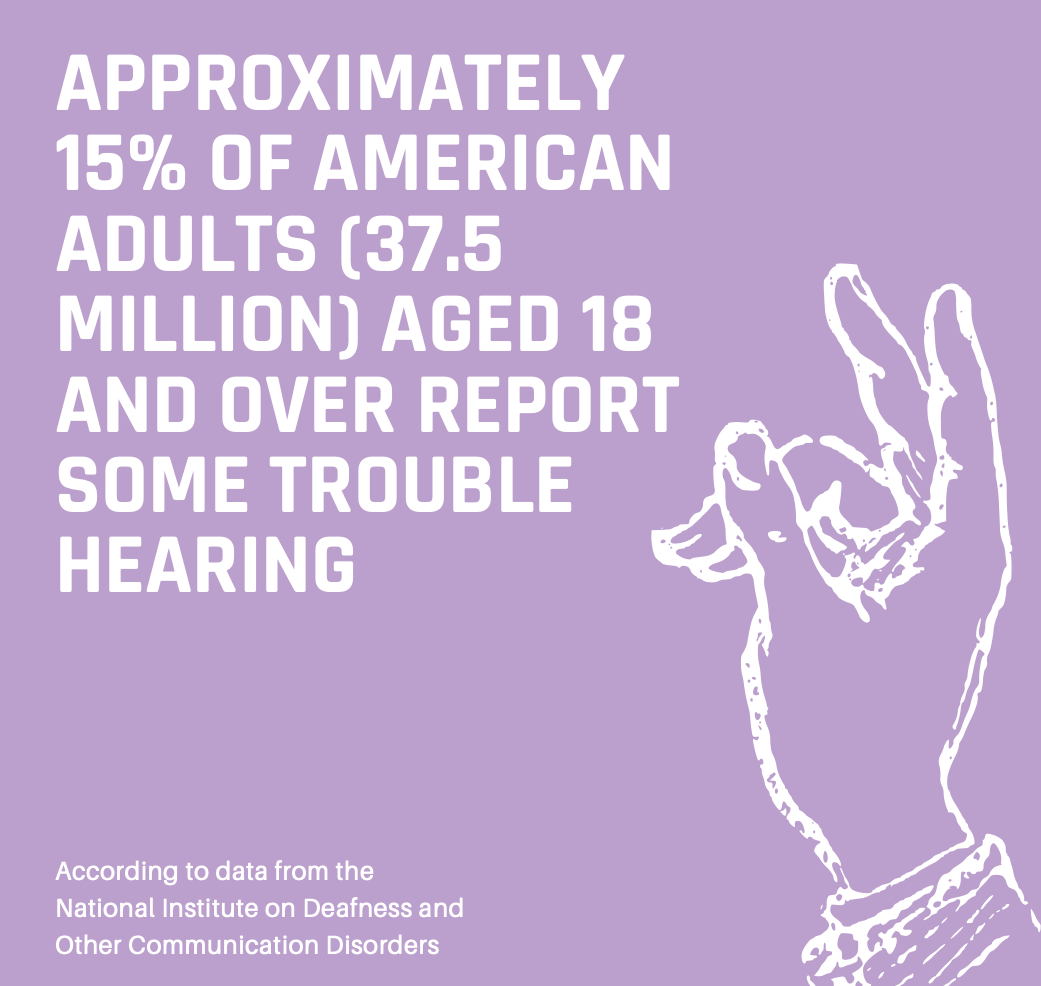 A rising call for diversity has begun to reshape the Marvel Cinematic Universe (MCU), as both new and old faces create a modern mold of what a superhero can look like. The most recent, and possibly the most notable of these advancements though, is Jeremy Renner's Hawkeye finally wearing hearing aids, a trait associated with the character's comic book storylines. While this stride for a more accepting cinematic landscape can be appreciated for its outreach, the issue comes with the way Hollywood depicts Deafness and sign language to hearing people, especially in recent blockbusters. 
Deafness and Deaf culture in Hollywood has long been a tenuous subject, with recent movies making efforts to portray sign language often falling short in the accuracy and respect of their portrayal. American Sign Language (ASL) is one of many Deaf languages around the world, with roughly one million people worldwide using ASL as their main form of communication according to the Communication Service for the Deaf. A nearly universal factor of any sign language though is the person's sign space- the area ranging from above their head to the bottom of their torso where a majority of signing occurs. It's a general rule of courtesy to keep one's sign space open and visible, both for the ease of the other party and for the signer to be able to properly communicate. In an effort to create a more pleasing or interesting cinematic frame, "Hawkeye" disregards this basic staple in the language's rules. In the show, the camera frequently cuts to a close-up shot of the characters' faces, electing to ignore Maya Lopez, later Echo, and her father's conversation held in sign language in favor of emotional expressions. The subtitles are meant to make the actual signing irrelevant to the viewer, when in actuality, this only succeeds in catering toward a hearing audience. Lots of emotion and inflection is embedded into a person's signing, with the harshness or strength behind a movement holding the ability to entirely change the meaning and tone. By disregarding the actual visual depiction of ASL and reducing it to captions, the hearing world is shown a watered down version of representation.

The miscasting of diverse roles in an effort to make movies or sets more caterable to larger masses has been a continual problem over a variety of diversity pledges. While cinematic issues with race are often subjected to retorts against colorism, the hearing and Deaf worlds have a similar problem: hearing-washing. Many movies involving Deafness have been quick to cast hearing individuals in Deaf or hard-of-hearing roles. Riz Ahmed, a hearing actor, garnered an Oscar nomination for his role as Ruben Stone, a metal drummer who loses his hearing and undergoes a struggle with himself and his abilities. In an attempt to mimic the Deaf experience he didn't have, Ahmed chose to wear earplugs during parts of the filming process to feel more immersed in the character's journey of hearing loss. The line blurs even further in the film's casting. Paul Raci, a Child of Deaf Adults (CODA), is hearing but was cast in a fully Deaf role as the leader of a Deaf community. While he is fluent in ASL and was raised by Deaf parents, some members of the Deaf community, including the National Association for the Deaf, believe he still stole a Deaf role from Deaf actors. Even with this controversy amid casting choices, many movies have made strides to cast Deaf actors in Deaf or hard-of-hearing roles. In the MCU alone, Alaqua Cox who plays Maya Lopez in "Hawkeye" and Lauren Ridloff who plays Makkari in "Eternals" are both Deaf actresses. 
With both of these issues comes the presence of audism, a prejudice more often prevalent in hearing individuals where they believe the ability to hear makes someone superior. Having Deaf representation on screen can help reduce this stigma, but the lack of Deaf individuals behind them to properly steer the efforts can often inhibit the ultimate goal of accurate and positive representation. Despite Renner's Clint Barton having been a member of the MCU since the first Avenger's movie in 2011, many Deaf individuals criticized Disney's decision to only just now introduce his hard-of-hearing characteristic despite years of protest. Some attribute this late arrival of diversity to the lack of willingness from producers and company leaders, especially considering the strong baseline for the character that could have been translated into the films early on if done right. Outside of character choices, "Sound of Metal" director Darius Marder is a hearing individual. While he advocated for a lesser-known actor who was knowledgeable on Deaf culture for the role of Joe, he admitted in later interviews that he has only reached the tip of the iceberg when it comes to Deaf culture. At the very least, hearing directors and production members should make an effort to involve Deaf influences into their works and sets to create a more accurate cinematic story while also educating themselves during the process. Hearing director Doug Roland partnered with Helen Keller Services in New York to cast a Deafblind actor in his Academy Award nominated short film "Feeling Through," the story of a teen's encounter with a Deafblind man in need. The film was inspired by one of Roland's personal experiences and made history as the first film to feature a legally Deafblind actor, allowing a more inclusive and groundbreaking portrayal in the film industry. 
The most raw and impactful Deaf stories come from Deaf creators, meaning, it's more beneficial to hearing producers to encourage an inclusive and educated set rather than shunning Deaf and hard-of-hearing individuals from them. While representation in film has made historical progress in recent decades as the social sphere of the modern world changes, it's up to hearing people to be aware of their privileges and work toward a more accurate accepting landscape within the film community, for both creators and audience members alike.