Happy health
My top seven comfort foods
Exhaustion completely overtakes you after coming home from school as you collapse on the couch, lacking the strength to finish all your schoolwork. Sure, you can push through and ignore the fatigue, but you'll probably fall asleep on your notes, so the best thing you can do is muster up all the strength you have and find an after-school snack. Here are a few comfort snacks I like to have in my kitchen closet to eat.
1. Fresh fruit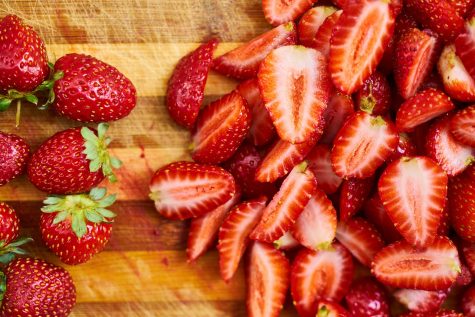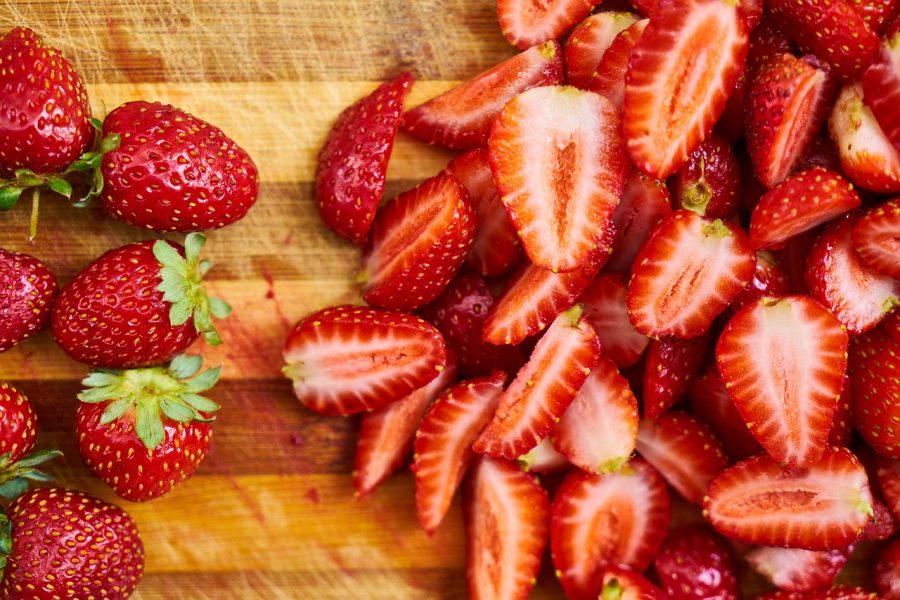 Fruit keeps me feeling light and on my feet throughout the day. My favorite are summertime fruits such as mangoes, watermelons or cherries — all of which include vitamin A to properly maintain the body's growth and immune system.
2. Annie's white cheddar mac and cheese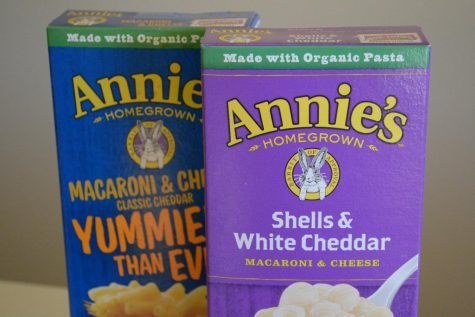 After I had my wisdom teeth taken out, I filled my diet with nothing but soft foods for two weeks. This included boxes of Annie's Shells & White Cheddar Macaroni and Cheese. Mac and cheese is a great comfort food, but when I lack the energy to make a full-sized pot, this one is the best option for me. It's easy to throw in hot water after getting home and season with oregano, red pepper, or whatever suits your taste.
3. Pretzels and nutella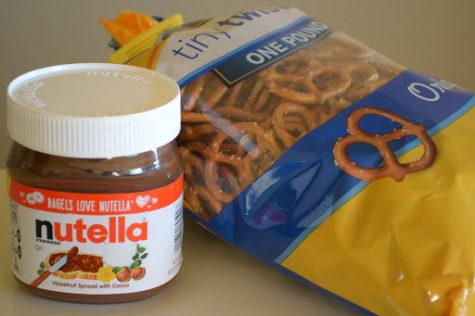 Instead of switching from sweet and salty foods when craving I'm both, pretzels and nutella can be a quick fix. Nutella can also be substituted for spreads with less sugar such as Justin's Chocolate Hazelnut and Almond Butter, or even a homemade spread. The carbohydrates in whole wheat pretzels are also a good source for energy. 
4. Hummus dip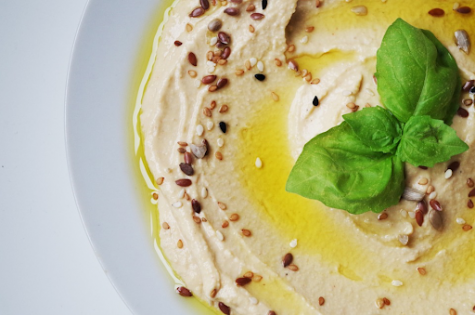 The healthiest and most filling snack for me would be homemade hummus and pretzels. It's easy to pack for school and to eat while working throughout the day. For days where I don't feel as hungry, broccoli or cucumbers with hummus make for a great re-energizer. If you don't have the ingredients or the energy to make it yourself at home, you can always buy hummus from local stores — I would recommend Kroger or Trader Joe's.
5. Fruit smoothie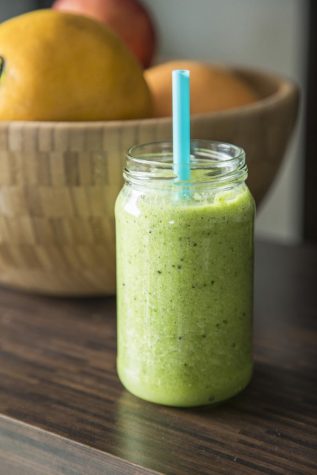 When fruit alone doesn't help me retain energy, a fruit smoothie does the job. I usually mix coconut milk with ice, yogurt or oats, and some sort of fruit (with dates or honey to make it sweeter) in a blender for my morning breakfast, when time permits. It keeps me full all morning, and when I'm full I'm able to focus on my work.
6. Ben & Jerry's Ice Cream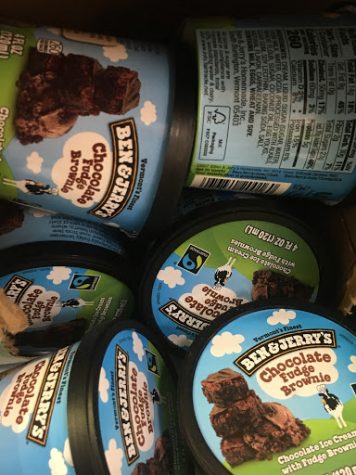 I am picky when it comes to ice cream, but Ben & Jerry's has always been one of my favorites. For bad days, it's the first thing I grab out of my freezer. I usually get the smaller serving size portions from Kroger so I don't end up consuming too much.
7. Bagels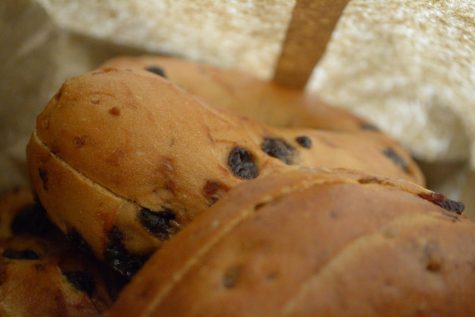 On lazier days, usually during the weekend, I'll opt for a more wholesome breakfast. My favorite is usually a chocolate chip bagel from either Panera Bread or Einstein Bros. Bagels with plain cream cheese. Otherwise, I go for plain or cinnamon. Even for healthier days, bagels can be a healthy start.
Since 90% of the "the happiness chemical" serotonin is made in the body's digestive tract, a lot of my comfort foods are nutritious.  A balanced, healthy diet keeps me happy, healthy and prepared for any challenges within the day. For students struggling with their eating habits, a healthy diet might seem difficult to attain, but what matters most is feeling good throughout the day. I recommend making your own nutritious comfort foods list and always keeping those foods in stock at home. Equate your happiness to your health.
About the Contributor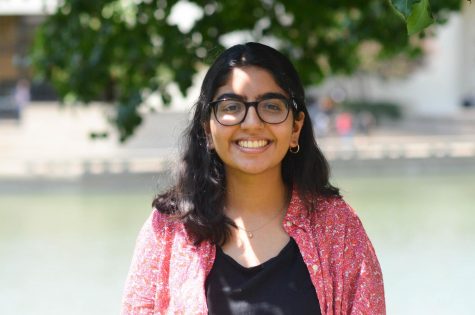 Fatima Malik, Reporter
Fatima Malik is a senior and reporter on this year's Panther Prints staff. This is her first year in newspaper and second year in journalism. She's...