Sexualization Through Dress Code
High school dress policies exclusively target teenage girls
On Aug. 17, Marcus High School in Flower Mound, Texas released a video explaining their dress code guidelines. This video was meant to educate the student body on their dress code policy and how to avoid violating it. Instead, it directly sexualized the teenage girls in the video and appeared extremely sexist seeing as only teenage girls and no male students were shown violating said rules.
As you look through many school dress code policies, you'll see that the rules mainly target women, dictating what they can and can't wear. This happens continuously in high schools across the U.S. where dress codes in public schools are directed only towards women and do not allow them to dress appropriately for summer weather and warmer climates. According to the National Center for Education Statistics, 70 percent of middle schools and 55 percent of high schools enforced a strict dress code upon the students in the 2015-16 school year. Even though the policies here do not have as many limitations, it still mainly targets women, with many less stipulations directed towards men.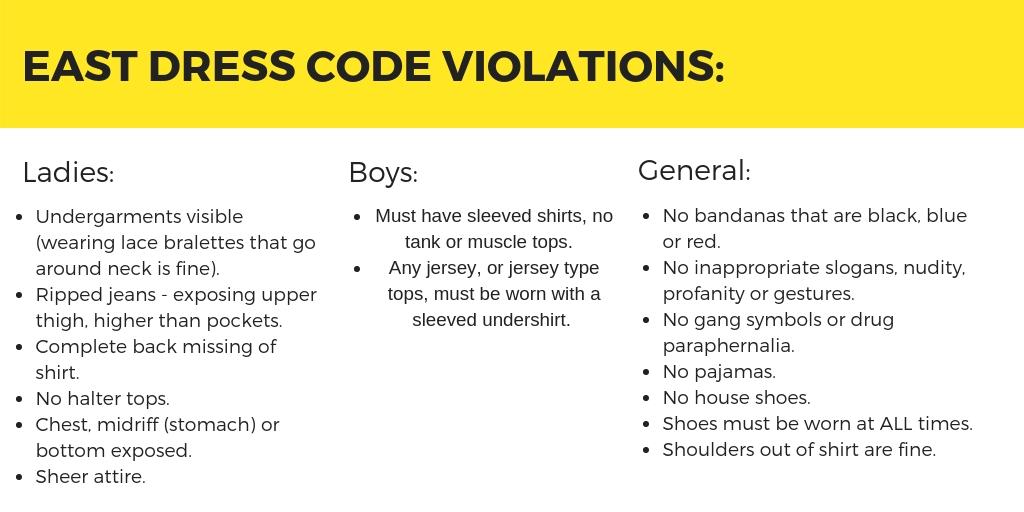 Girls are forced to miss or leave their classes due to what they are wearing, which contradicts the dress code's said purpose of preventing distractions. A breach of dress code may force students to go to the ISS room, miss their class and put on clothes that the school provides or wait until someone can bring them a different change of clothes. This is a hassle for most students as they are left with make-up work to do, which wouldn't be necessary if they simply were allowed to wear clothes fitting with the climate and had a more lenient dress code.
Many schools enforce stipulations that are completely ridiculous, such as the commonplace "shorts, skirts and dresses must be fingertip-length" rule that is used throughout Plano ISD schools starting from third grade. Most girls are not going to be able to find shorts that are in compliance with the school dress code and are also flattering and comfortable. Therefore they are left to wear jeans or leggings even when it's 100 degrees outside, which leaves them uncomfortable and too distracted by the heat to focus in class. However, the implementation of a dress code is necessary in order to define certain general rules such as no bandanas, drug paraphernalia, gang signs, inappropriate slogans, nudity, profanity or gestures.
Although most of the aforementioned rules are common sense and are needed in order to avoid conflicts and inappropriate behavior at school, the negatives outweigh the positives, as dress codes still only target women. The objectification and sexualization of young girls from as early as elementary school affects their self-esteem as they are taught not to "dress for attention" rather than encouraging them to express themselves through what they wear.
Rather than having a strict dress code that targets women, schools should focus on creating and enforcing dress code rules that are gender-neutral and appropriate for the climate of their location. This would allow for appropriate dressing without violations towards unreasonable and absurd regulations, which would prevent students from missing class to wait for a change of clothes that are in compliance with the dress code. The implementation of non-gender-neutral dress codes sexualizes and objectifies teenage girls as they are held to stricter rules while teenage boys have more leniency when it comes to what they can and can't wear.   
About the Contributor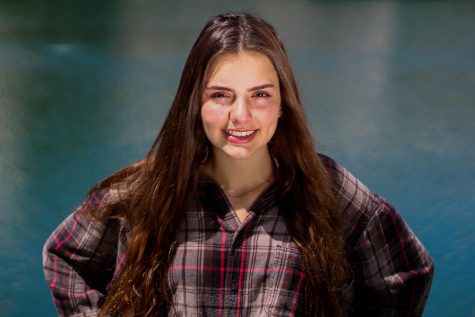 Sarah Dolder, Copy Editor
Sarah Dolder is excited to serve as one of the two copy editors during her last year of high school. She began pursuing journalism her junior year, serving...