Choir jazzes students, parents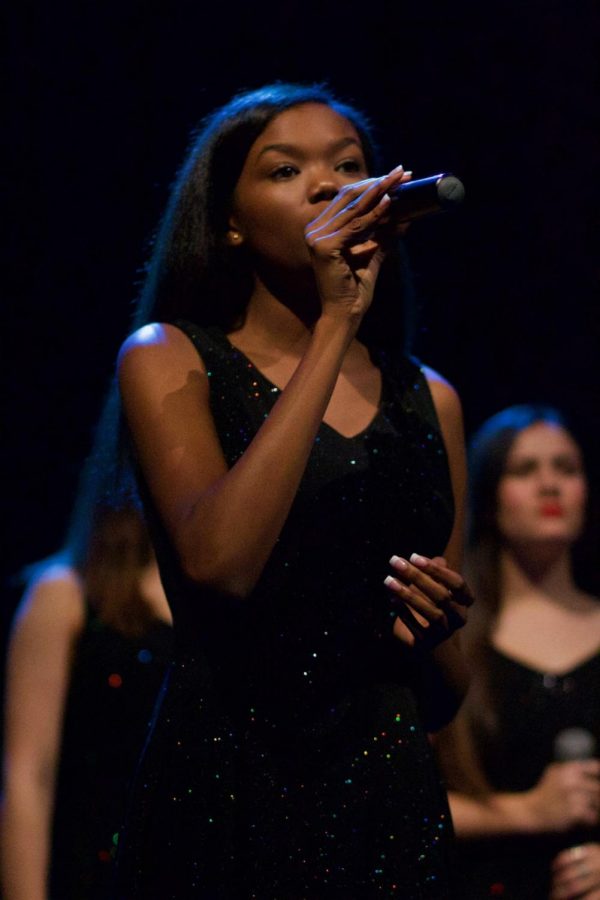 The normal state of the fine arts auditorium sparkles with paper snowflakes as the anticipation for the band, Sound Invention and TrebleMakers members to join the stage built. Choir director Daniel Knight informs the audience this show isn't, in fact, a normal performance; it is an interactive jazz show that depends on the participation of the crowd just as much as Tinker Bell depends on faith to stay alive. I prepared to cheer, whoop and holler for the next two hours, fulfilling my duty as an audience member.
Opening with a song titled "Eruption," the TrebleMakers brought their own eruption. With an exciting explosion of scat, a type of improvised jazz singing, the singers set the stage for the rest of the show. The second piece remains my favorite of the night. Transitioning quite abruptly from the fast-paced and uplifting opening number, the acapella rendition of "And So It Goes" hushed the entire audience — something that would rarely happen for the rest of the performance — and I admit almost brought me to tears. The all-female group completely took the attention and hearts of the crowd with a ballad of heartbreak and loneliness. 
The two choir groups created a fun and lively show, most notably with their eclectic repertoire and adlibs throughout the night. "Me And Julio Down By The Schoolyard" is an excellent example of both, beginning with senior and Sound Invention member Ada Sarac rolling her tongue and vocalizing "aye yai yai," while telling the story of Julio and the singer running away together. "Operator" wrapped up the performance in a neat bow, seamlessly connecting both the slower emotional side of the show with the upbeat belting runs. 
There were several solos that stood out, but taking the cake for the two most powerful are senior TrebleMakers member Ana Hopper's "Love Like You" and junior Sound Invention member Klarke Pipkin's "Fool That I Am." Hopper somehow made me feel she was singing to each person in the audience. Pipkin's powerful vocals and compelling stage presence completely lived up to the original Etta James version of her solo.
The two pop groups certainly did not disappoint. They entertained, evoked emotion and most of all, truly got the crowd going with their fantastic delivery of jazz.
About the Writer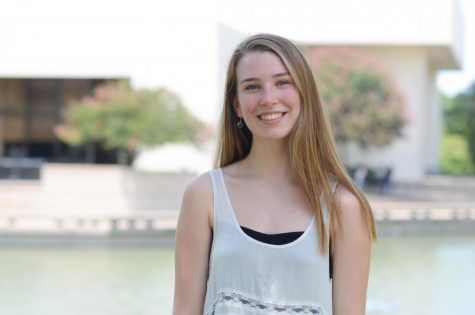 Gracie Warhurst, Co-Editor-in-Chief
Gracie Warhurst is in her second year of newspaper as a senior. She is one of the co-editors-in-chief and is excited to work with the new staff this year...