Top Five Best Super Bowl LIII Commercials
This year's Super Bowl was one of the most boring and disappointing we've ever seen. From being the all-time lowest scoring to Travis Scott and Maroon 5 denying us a performance of "Sweet Victory," everything about what went down on the field left a lot to be desired. Our only hope for entertainment in these trying times were the ads in between plays. Fortunately, even if the players and performers didn't come through, we had a few standout ads this year.
1. NFL 100
Although the football game itself disappointed, this celebration of a century of the NFL showed us legends from the sport's past and present all in one room, giving us a nostalgic trip to remember better games.
2. "Avengers: Endgame"
Trailer
Marvel is determined to build as much hype as possible before releasing the fourth chapter of the Avengers films, and the trailer they aired gave us some more clues to what's in store for us on April 26.
3. Washington Post
The year 2018 was a dangerous year for journalists who showed us all the value of having the truth and the cost of seeking it. The Washington Post's ad demonstrated the power of journalism, taking viewers back through the biggest stories that the news has spotlighted, from the Moon landing to Hurricane Katrina while paying tribute to journalists murdered in pursuit of the truth.
4. Pringles
There's always ads that try to make you sad, but Pringles this year left everybody devastated at the injustice that robots will never be able to eat potato chips. Alexa can never know the joys of stacking Pringles, but at least she can play funky town as humans enjoy their chips.
5. Microsoft
Microsoft began its heartwarming ad by introducing us to a group of bright, young kids with disabilities that prevent them from taking part in activities with their peers. They showed how the video games they played leveled the playing field and allowed them to have fun with their friends, including interviews with grateful parents thankful that their children were able to make friends thanks to games.
About the Writer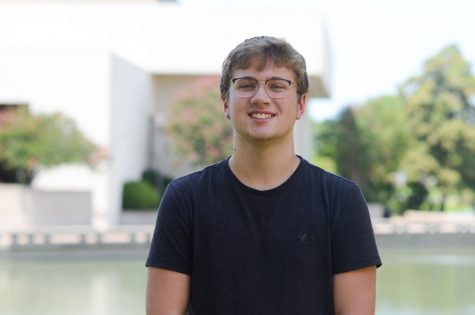 Andrew Cox, Advertising & PR Manager
Andrew Cox is a senior in charge of social media and advertising for the Panther Prints staff this year. When he's not expressionlessly staring down...