Capturing Cold Photos
Photography locations, tips for new season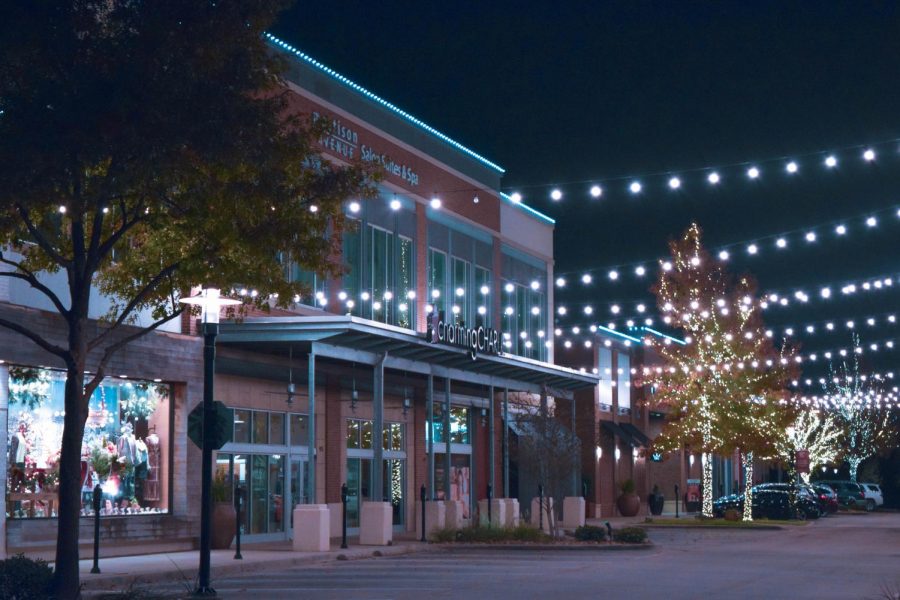 As your breath escapes your lips, a white puff fills the air. The temperature drops and nature freezes around you. Winter may seem like a barren season, and a difficult time to take good photos, but part of being a good photographer is turning normally bland photos into unique, interesting ones. The ground is covered in frost and string lights illuminate the night; the magic of the season makes for inspiring photography. Winter is the time when friends and family come together to celebrate the holiday festivities, creating moments you want to be able to capture creatively. Winter photos are all about the locations and techniques you use.
Dallas Arboretum
During the winter holidays, the Dallas Arboretum is filled with holiday spirit. This season, the arboretum offers multiple events for a higher price than the $15 entry fee. If you're someone who celebrates Christmas, or enjoys the look of Christmas decorations, visit the 12 Days of Christmas event before it ends on Dec. 30. The event occurs both during the day from 9 a.m. to 5 p.m. and night from 6 to 9 p.m. and consists of 12 large displays. This opens a door for a variety of opportunities in the photos you take. Since the exhibit is focused around objects, try posing your subjects around or interacting with the displays. This is the best way to incorporate the most interest into your photos. You can use the objects to frame your subject if you don't want the decorations to be the focus of the photo. They even offer free Santa hats at the entrance booth. Although the price is on the higher end, $12 for members or $20 for non-members, it is a great deal for the wide range of photos you will get and the fun you can have with your family and friends. For those who do not celebrate Christmas, the Arboretum has another holiday event, Holiday Music and Sweets, that is available through Dec. 30. Holiday foods and drinks make great props for photos and add a touch of holiday spirit. Plus, they're delicious to enjoy afterwards! The music is free to enjoy and gives you opportunities for a charming candid shot.
Holiday Lights
If you're willing to pay for top-notch holiday light photos, then the Magical Winter Lights, which lasts through Jan. 6, and Grand Prairie Lights, which lasts through Dec. 30, are the places to go. They cost $22 per person and $35 per car. These lights are professionally designed to be the best holiday lights you'll see, which means there will be a wide range of choices and colors to contrast the dark night sky. If you don't want to pay to see holiday lights, neighborhoods like Deerfield are known for their free holiday displays. Even some store-bought string lights and a nice location will do the trick. String lights are great for repetition, and when used with a low aperture, they create a wonderful bokeh effect. If you don't have a subject to place among your lights, take a different route with your pictures and utilize a long-exposure. To do this you will need to bring a tripod for stabilization. These types of holiday light locations usually have displays that move, so if you aim your camera at them with a low shutter speed (or if your camera has a bulb mode, set it to that and choose a shutter speed between 5-30 seconds) you will be able to capture long-exposure photos. To make your photos still sharp but not too bright, set the aperture of the camera high. These photos look unique because of their long streaks of light, and it's not something you find every day on social media.
Indoor Holiday Looks
You don't have to go far for good holiday photos. One of the most compelling holiday aesthetics is at home, cozied up in front of the fireplace. When taking photos indoors, the props and backgrounds create a strong interest in your photos. Placing your subject near the fireplace gives warmth to the scene, as do props like blankets or a cup of hot chocolate. You can also take candid shots of activities like building gingerbread houses or hanging holiday decorations. Your home is the easiest place to stage a scene for photos since you have control over your environment. You can move lights and decorations around to compliment your subject and create the perfect holiday look.
Group Tips
Location isn't always the most important aspect of the photo, especially when taking group photos. Photoshoots with large groups can be tricky because the more people there are, the more unpredictable the situation can be. The best way to guarantee your group looks good is through methodical posing. If you have a small family, you can place them in a triangle formation— where the tallest member stands in the middle with matching heights on either side of them, down to the shortest people on the end. Make sure all your subjects are wearing matching clothes so you don't have to separate clashing colors. If you spend too long trying to pose a group, people tend to look less happy and more artificial in the picture. Encourage the group to interact naturally so you can take some candids first and then posed shots when they're more relaxed. Make sure you don't keep them in one pose for too long, and don't be afraid to switch it up and add a personal touch.
The holiday season always makes for great photos and there are tons of possibilities with them. As always, your photos do not need to be perfect. The experience you get out of taking the photos is what matters most.
About the Contributor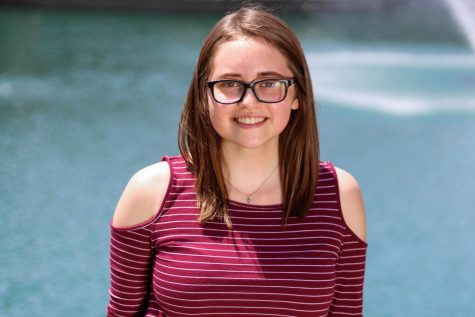 Emma Trussell, Photo Editor
Emma Trussell is a senior at Plano East and photo editor for the 2018-2019 newspaper staff. This is her first year as part of the newspaper staff and second...