Plano East vs. Prosper High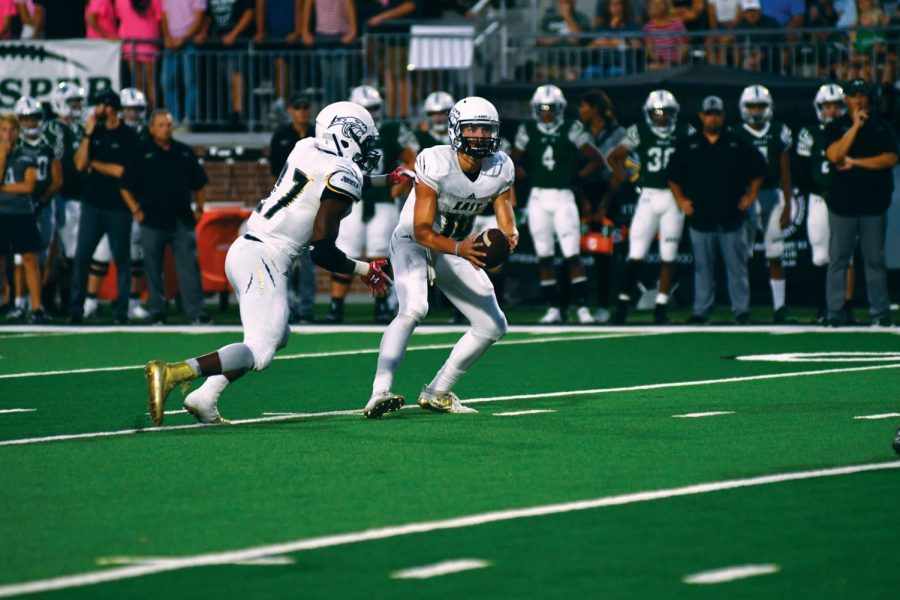 Before the Sept. 27 game, SportsDayHS projected Plano East to lose to Prosper High School by 30 points, but when the clock read 0:00, the score was 42-0 Prosper. 
Prosper came out hot, scoring a short passing touchdown on their first drive. The game was a defensive battle until halftime, with neither team able to do much, aside from an interception by defensive back James Marshall and a second-quarter touchdown from Prosper. Twenty-eight of Prospers' 42 points came in the third quarter, with one passing and three rushing touchdowns. Prosper held East to only 110 yards of offense, while the Eagles gained 378. Junior quarterback Dylan Hayden believes that the team can do better, especially when capping off drives.
"We need to finish in the red-zone." Hayden said, "We didn't finish in the red-zone at all, and finishing is so important to being in the game, being ahead of Prosper."
Senior defensive end K'Von Hamilton suffered a torn medial collateral ligament, a tendon in the knee, during an attempt for an extra point by Prosper early in the game, sidelining him for the next two to four weeks. Hayden called for his teammates to step up in the absence of Hamilton, both as players and as leaders.
"When you lose your senior team captain that hurts a lot, it's going to affect every game for us now that we don't have our top edge pass rusher," Hayden said. "We're going to need to step up; we got to have guys step up as leaders and we got to have guys step up and take roles as pass rushers. Next man up, someone's [got to] make a play." 
The team looks to bounce back after their bye week against Allen High School on Oct. 11 at Kimbrough Stadium. 
"We could hang with any team in this district, and if you watched the game, we had them in the first half," Hayden said. "If we could do that to Allen, that gives us a lot of hope going into this game."