Run Ruled Again
Baseball team gets run ruled for third consecutive game
Hang on for a minute...we're trying to find some more stories you might like.
It was senior night for the baseball team on Tuesday night, in which they were defeated by the Plano Wildcats 18-2.
The game started off well for the Panthers, after giving up one run in the top of the first and scoring two in the bottom half. Seniors Jake Rudkin and Andrew Mills each batted in runs. The Wildcats came back in the second, putting up four quick runs. The game was downhill from there for the Panthers, as the Wildcats led 9-2 at the end of the fourth inning. In the top of the fifth, the Panthers surrendered nine more runs, pushing the deficit to 18-2. After a scoreless bottom of the fifth the run rule was applied, putting the Panthers at 2-11 in district play.
The team will face the Wildcats again on Friday night, as they attempt to finish a losing season on a high note.
About the Writer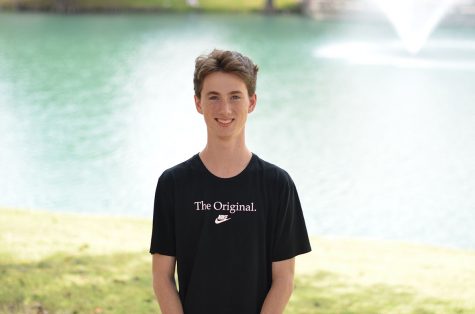 Jacob Murphy, Co-Sports Editor
Hi, my name is Jacob Murphy, and I am currently one of the Sports Editors for the newspaper. I am a senior this year; this will be my second year on the staff. I will be covering sports this year alongside my good friend Joey. I have been involved with sports my entire life, whether it has been playing or watching them. I plan to pursue a degree in sports journalism and continue covering sports. I am looking forward to gaining even more experience in covering and writing about sports this school year. I'm glad to be an editor on the Panther Prints this year, and I hope I can make an impact on the newspaper.