New Calendar Produces Changes, Balances Semesters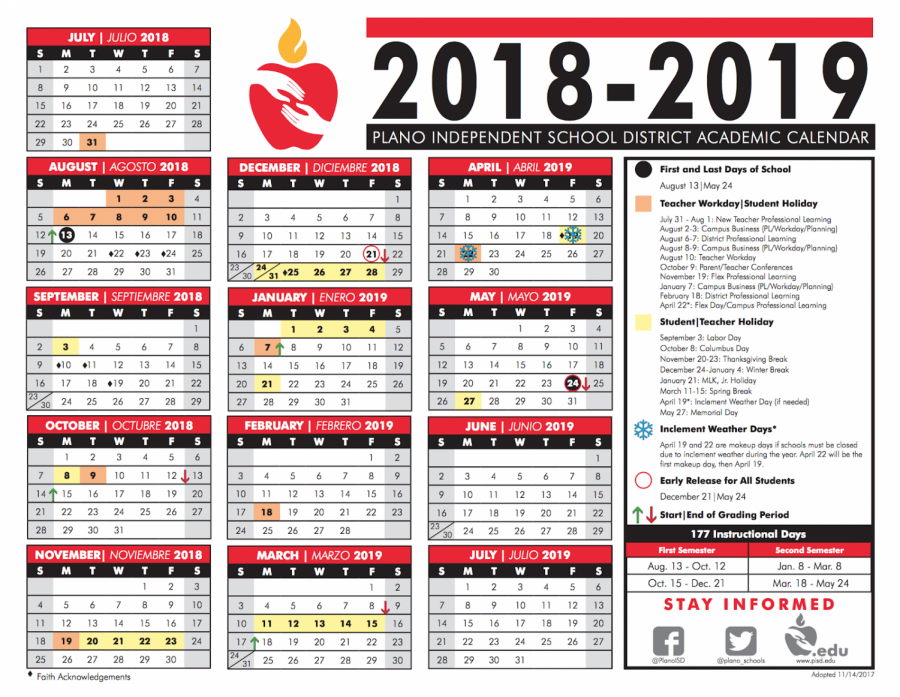 The calendar for the Plano Independent School District 2018-19 school year introduces a number of changes to the current schedule, most notably earlier start and release dates, Aug. 13 and May 31 respectively, which will balance the two semesters.
"The fact that the semesters are more balanced is really nice because second semester usually seems so much longer if you're in an on-level course," American studies teacher April Platt said.
In 2006, the state legislature, pressured by the travel lobby, mandated a start date of no earlier than the fourth Monday in August, a decision that took away a degree of local control.
"The reason me and my fellow board member [were] elected is [because] I talk to the community; people here know me [and] are able to express their desires for a system of education," Board of Trustees President Nancy Humphrey said. "It only makes sense that you give us that local control."
With the calendar start date moved up, the 2018 summer is shorter: 10 weeks long for students compared to 11.
"This doesn't affect my summer plans that much [since] it's just one week," freshman Aishah Patel said. "I feel like a lot of people are home two to three weeks before school starts anyways, so it won't really matter."
However, for teachers who have to plan lessons and attend training during the summer, the change has a greater impact.
"Initially, I was very upset because the summer is going to be terrible," Platt said. "I have to write curriculum all of June so that cuts my actual vacation to July."
The new calendar also contains more professional development days for teachers built in throughout the year.
"The teachers are growing as much as the students are in their career, so it's intentional to get that professional learning in [throughout the year]," Humphrey said.
Additionally, the new schedule is meant to optimize the schedule for graduation ceremonies, align with Collin College for dual credit courses, accommodate summer school programs, and place EOC testing at the end of the semester. These aspects of the schedule were considered from community feedback data via surveys and meetings in September and October 2017.
"Change is always hard," Humphrey said. "We wanted to make sure that we managed that and gave the community the opportunity to weigh in."
About the Contributor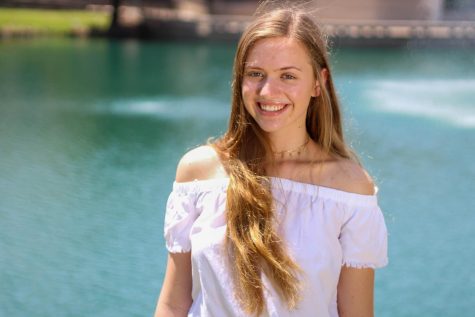 Abby Blasingame, Editor-in-Chief
Abby Blasingame is a senior at Plano East and this year's editor-in-chief of the Panther Prints. Newspaper was one of the highlights of her junior year,...