Barn Fire Kills FFA Livestock
by Elise Miller, Co Editor-in-chief
January 12, 2017|136 Views
A fire killed four pigs at the Plano ISD FFA barn on Jan. 8. Students from Plano East, Plano West and McMillen all owned the pigs.
Two pigs were killed in the fire, while two died from injuries related to the fire. The barn endured damage. The main supplies that were lost were equipment, feed and tack boxes.
"This event was a tragic accident," McMillen FFA teacher Brian Love said. "We as teachers hate for our students to have to go through [this]."
With the Collin County Livestock Show on Jan.10, the students whose pigs passed away could not compete.
"Those students have been feeding their animals for three months now and potentially have nothing to show for," Plano East FFA teacher Sam Harrison said. "[The] three months of hard work, going to the barn twice a day, feeding twice a day, washing their animal…that's part of the loss. They had so much invested in these animals."
Community member Ryan Strenger started a Gofundme campaign on Jan. 8 to support the students affected.
"My goal for this Gofundme is to raise money so that I can go to the stock show and bid on the deceased and burned pigs to support these poor kids," Strenger said on his Gofundme. "I want to make sure they get recognized and supported properly after they lost everything."
The Gofundme raised $5,755 of the $8,000 goal.
"It amazes me how fast people rallied behind those that lost their projects," Love said. "It really goes to show that we have the most caring and hardworking people involved with our FFA program."
PISD issued the following statement:
The Plano ISD agricultural science program experienced the sad loss of four pigs, with others hurt, when the Agricultural Project Center caught fire Sunday morning, January 8. The surviving pigs were treated by veterinarians as needed and relocated to the McKinney livestock grounds. Plano firefighters responded to the scene at about 6:45 Sunday morning. Dedicated staff members worked all day Sunday to take care of the animals, assess the damage caused by the fire and assist concerned students and families.
About the Writer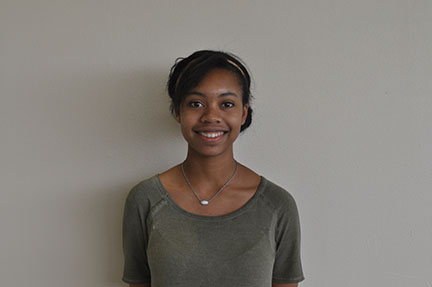 Elise Miller, Co-Editor-In-Chief of Content
Hi! My name is Elise Miller and I am the co editor-in-chief of this lovely publication. I'm super excited to see what the staff will accomplish this...