Unity in diversity
The Muslim Student Association hosted the annual World Hijab Day event Friday, Feb. 7 in the cafeteria by handing out free headscarves to students. Event organizers want to dispel common misconceptions about Muslim women by having students experience firsthand what it is like to wear a hijab. 
New York activist Nazma Khan started World Hijab Day (WHD) in 2013 in response to an influx of discrimination against hijabis, so people of all backgrounds could experience wearing the hijab for a day.  Ambassadors across the country hold events to foster open-mindedness and inform their audiences.
"We wanted to promote tolerance and celebrate the amazing diversity of our campus," MSA president and senior Mustafa Syed said. "We want to show that people aren't just defined by how they dress, but for some, it's a form of empowerment."
Women of all ages and cultures gathered in front of a board and rows of colored headscarves in the cafeteria. Some students like senior Morgan Spann previously knew about hijabs, but didn't fully understand religious reasons behind the headwear before WHD.
"I've learned a ton about [the hijab] and it's really nice to not have to worry about my hair all day," Spann said.
The organizers of WHD intend the free scarf to be both a gift and an informational tool for participants and plan on continuing the tradition for years to come.
"Just by having this token from Muslims to wear on their heads, [students] can live as a hijabi for one day and see how it feels," special guest speaker Morad Barghouthi said. "They'll see how it is to walk around in a hijab and get a certain type of look or be asked certain questions."
The MSA anticipates more events in the future and asked participants to spread awareness through the hashtag #EmpoweredInHijab. They hope the cultural awareness movement inspires other clubs to spread their customs and beliefs as well. 
"We're all very different and it's not a bad thing," Syed said. "Our differences are our greatest strengths and to celebrate that is one of the best things we can do."
About the Writers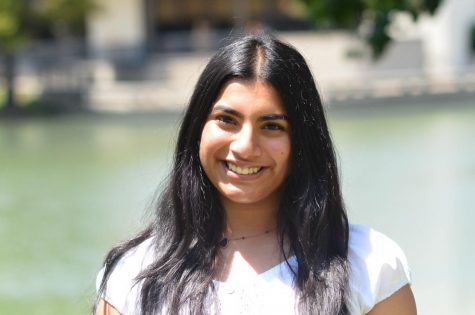 Riya George, Reporter
Riya George is a senior and a reporter for the  Panther Prints staff this year. She has always loved to build new worlds through creative writing, and...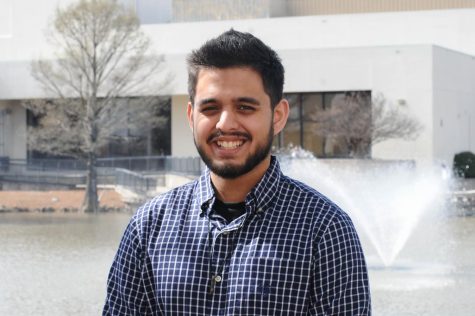 Mustafa Syed, Photographer
Mustafa Syed is a senior serving as a photographer this year. He is also the President of the Muslim Student Association.

Mustafa loves telling stories...