Furry friends
The IB World School received two new pets over the summer, courtesy of IB coordinator Karen Stanton: "Teddy" Slimfire and "Gus" Brick C. Port. The rats' unconventional last names come from acronyms for two well-known acronyms within IB.
"I think [the rats] kind of give the IB office more of a family feel—that's been my goal since coming here," Stanton said.
Since Teddy and Gus' arrival at the school, 78 out of 416 students polled interacted with them, taking time holding and petting the rats. Mention that you have to wash your hands first here! It's relevant
"When you hold a rat, you remember to put everything in perspective," Stanton said. "With something that's alive and loving, I think it changes the way you look at your day."
With the strain of homework and projects weighing on them, many students need some form of stress relief. Some believe the small, social animals provide a moment of fun and positivity to students who play with them. 
  "[The rats] are really emotionally supportive," junior Alana Platt said. "If you play with them, you're more focused on the rats instead of schoolwork."
The rats reside in Stanton's office during the school day and she permits students—once they wash their hands—to hold and pet the rats. Although the rats mainly interact with IB students, some students outside of the IB program come to Stanton's office and connect with the pets. 
"I think they're something that everybody kind of [gathers] around," junior Nikolai Rura said.
Senior Olivia Webb's CAS project—a mandatory, collaborative project for the IB Program containing elements of creativity, activity or service—is to take care of the rats during the school week. She and two other seniors, Zion Szot and Sreeja Eadha, ensure the rats have enough food and water every day and clean their cage twice a week. 
"A lot of people come in—especially when they're stressed—and play with [the rats]," Webb said. "It brings people together. I've met people that I would never have talked to through the rats." 
About the Contributor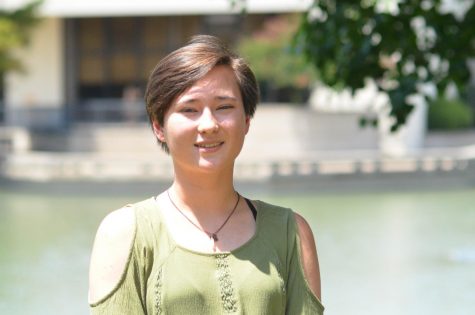 Joelle Tindal, Reporter
Joelle Tindal is a senior going into her first year on the Panther Prints staff and is excited for more involvement with the school as a reporter. She...