Salutatorian Named for 2017-2018 School Year
Hang on for a minute...we're trying to find some more stories you might like.
Senior Mohit Gupta received the title of salutatorian for the 2017 2018 school year.
Salutatorian is given to the student with the second highest grade point average, the highest going to the valedictorian. In a graduating class cut from a school body of around 3000 students, the decimal separating the valedictorian from the salutatorian can extend into the thousandths. Gupta is graduating with a GPA of 4.67.
"There's a ton of people [I'd like to thank,]" Gupta said. "I'd say my parents, my siblings; my family. I don't know if I could name drop somebody because I'll be like 'that person too and that person.'"
Gupta's studies are concentrated in the sciences. He currently takes AP Physics C and AP Chemistry, among other AP classes, and band where he plays as a percussionist.
"I feel like I still don't know what I want to do in the future and I don't know what my place is going to be, but I feel like there's a lot of different things that I really enjoy doing," Gupta said.
Next year he will attend the University of Texas at Austin and begin a major in Electric Engineering, but he is open to change.
"I think college is going to be discovery time," Gupta said. "[I'll] do some different things and see what I like."
To Gupta, it is more valuable to take classes of interest rather than solely for the grade, even if that means doing worse in the class. Furthermore, he believes grades in high school will only get him so far.
"I meet people who are incredibly smart," he said. "It just blows my mind how capable these people are, and they don't want to study for the test, so they don't. That's why their grades aren't astronomically high. But that doesn't change the fact that they're going to go and do pretty amazing things."
Gupta says his best memories of high school will be of his time in band and with his friends.
"I definitely think the friends I've made at school and the teachers I've had have totally shaped [me,]" Gupta said. "That's what I came to school for."
About the Writer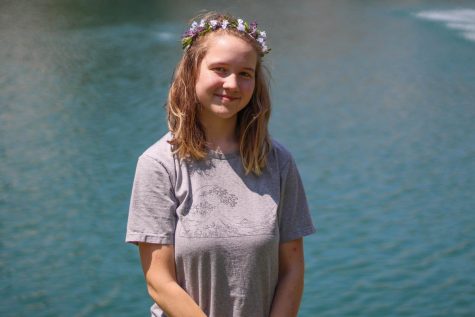 Juliette Roberts, Copy Editor
Juliette Roberts is spending her second year on the Panther Prints staff as one half of the copy-editing team. She enjoyed learning the ins and outs of...