Students Begin IB Program in Sophomore Year
Hang on for a minute...we're trying to find some more stories you might like.
A small number of sophomores are picked every year to be entered halfway into the preparatory courses for the International Baccalaureate program.
In eighth grade, many students apply to the high school International Baccalaureate program, an advanced curriculum that prepares students for college and the attainment of an IB Diploma. Applicants are chosen randomly by a lottery system, but the possibility to enter into the program as a sophomore is open to those who weren't picked freshmen year. Out of these students who apply a second time, fewer than the year before are accepted into the IB program for their sophomore year.
"I would rather be here than where I was last year," sophomore Shabaaz Babool said. "My old school wasn't very academically focused, and I didn't get challenged much there."
Ninth and tenth graders are taught in a course inside the IB program called the International Honors program to prepare them for the standards of work expected of them in later grades. The IH program eases students into the IB mindset, helping them thrive when they enter junior and senior year. While IB is an internationally spread program, IH is local to the PISD.
"I knew it was going to be really rigorous and hard because my old school was really tiny," Babool said. "I knew there was going to be a lot more competition; so that was my summer, getting ready for it."
Based on the perspectives of parents, teachers and other students, the IB program has garnered a reputation of hosting a difficult curriculum and an intense workload.
"I was expecting a load of work and studying, but it honestly wasn't so bad," sophomore Josh Thomas said. "It slowly got more intense, but I also grew accustomed to that intensity."
Sophomores entering after ninth grade will attend the preparatory program for one year before becoming IB students in junior year. Although this halves the time for students to adjust to tougher standards, neither sophomores Shabaaz Babool or Josh Thomas are concerned about their ability to catch up to the rest of the student body.
"I wouldn't be where I am today if it weren't for my 9th grade year," Thomas said. "I feel like I learned many useful things outside of IB."
About the Writer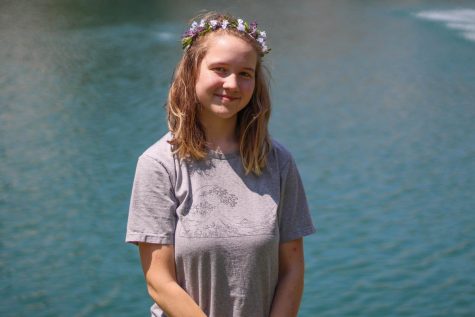 Juliette Roberts, Copy Editor
Juliette Roberts is spending her second year on the Panther Prints staff as one half of the copy-editing team. She enjoyed learning the ins and outs of...