Product production isn't all it seems
Truth behind labels on skincare, makeup products
Walking down aisles in stores ranging from Sephora® to Walmart, products are full of different labels to convince you of the benefits of selecting their product—"natural," "organic," "fragrance-free" and "non-comedogenic"—but these claims aren't always true. These labels don't accurately tell us the effects of what we decide to put on our skin. Misunderstanding them could cause harm such as irritation or breakouts, so it's beneficial to thoroughly research the ingredients before use.
Choosing products noted as natural or organic rather than chemically-induced has become a new trend. Companies might gain more business from labeling their products natural, but the Food and Drug Administration has no regulations on how natural or organic a product must be to be labelled as such. This gives companies room to choose between the three main kinds of labels—100% organic, organic and products made with organic ingredients. Non-artificial products may also be unsafe, since some natural sources can still be harmful to the skin, such as mineral oil.
Using products labelled non-comedogenic, or not pore clogging, may seem like the solution to breakouts, but the label may not be completely accurate, especially when it's determined by dermatological testing on humans. Currently, dermatologists have no regulations on how to test a product. Due to the absence of regulations, the label "non-comedogenic" can be unreliable—especially for consumers with sensitive skin who experience a bad reaction to chemicals. 
Fragrance, found in many skincare products, is not the healthiest ingredient to place on skin and often contains harmful components such as irritants and carcinogens. The term "fragrance" under the ingredients label is left unspecified by the FDA, unlike in the European Union, which requires specification of 26 allergens in fragrances to keep consumers aware of what's in their beauty products. Additionally, skincare marked "unscented" could be misleading since it is not the same as "fragrance-free" and could include fragrance in it to cover an unpleasant smell from the original ingredients in the product. 
Purchasing natural products with the least ingredients may be the safest bet when looking for skincare or makeup to use every day, some of which even costs less. If those kinds of products are not available near you, take the time to thoroughly research the labels and ingredients listed on the products you already own so that you understand exactly what you're putting on your skin. Stick to known brands until you know—and can afford—better.
About the Writer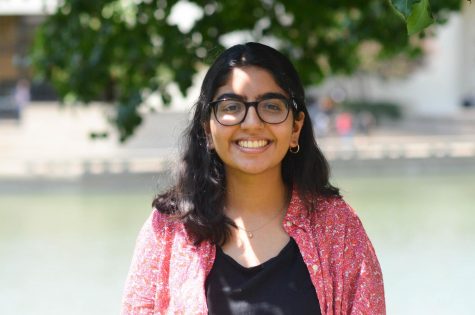 Fatima Malik, Reporter
Fatima Malik is a senior and reporter on this year's Panther Prints staff. This is her first year in newspaper and second year in journalism. She's...