Prom positivity
With the district officially canceling prom, students who planned to attend are left mourning the loss of an important moment of the high school experience. While the cancellation of this major event is cause for a few tears, it's important to take a step back and look at the bigger picture. The district canceled this gathering for everyone's safety and looking back at the number of new cases in April, it is for the best. 
However, the experience of prom isn't long forgotten quite yet. Before writing off prom 2020 as a distant dream, remember that the prom experience doesn't require an event center packed full of gleaming dresses and way too much makeup. Prom is what one makes it, so make it.
Dressed to impress
The buzz around prom pushed many to get a head start on shopping before the best dresses were gone, and with no one expecting a pandemic, those early birds are now left with a shiny new investment and nowhere to wear it. But who says someone can't wear prom attire to any old post-quarantine gathering? When it's safe, students should allow those suits and dresses previously stored away to see the light, at least once. Whether it be ironic pictures, a fancy dinner or a stroll through IKEA, wear that dress and slay in it. 
Personal Prom
The memories students make at prom largely include a group of friends, not the entire student body, so why not invite those to a mini prom? Not only will it be a personal way to celebrate the end of the year and the end of COVID-19, but — with financial help from parents or attendees — this redemption prom could take place in a special location such as a rented B&B. A personal prom also allows the host to invite a variety of friends that may not have been able to attend a school prom, whether they weren't students or had other obligations on April 4. There are a number of ways students can appreciate and mimic the prom experience instead of wallowing in the fact that the real event was canceled.
Not so different
For many students who don't enjoy school functions or slow dancing, prom wasn't their niche, and they decided to attend an after party instead, which allows for kicking off the pencil heels and heavy blazers to enjoy a more casual setting after a big night. If opting for holding a personal prom, these two experiences can easily be merged into one, and those who may not have attended prom will feel more at home. 
While the district may have scratched prom off the agenda, that doesn't mean that has to be the case for students. Prom is anticipated for the experience, and that experience isn't gone just yet. Hosting a personal prom or just getting glammed up for a few pictures can bring that experience to light even if only for a few moments. The situation isn't ideal, but making the most of it is the best students can do.
About the Contributor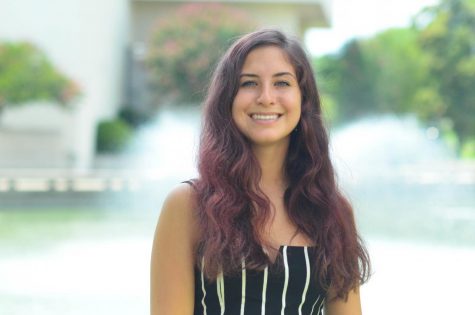 Elena Hamlin, Video Editor
Elena Hamlin, a senior this year, is spending her second year on the Panther Prints staff as the video editor. Ecstatic about her role, she creates the...