"Neotheater": Connecting Fan to Artist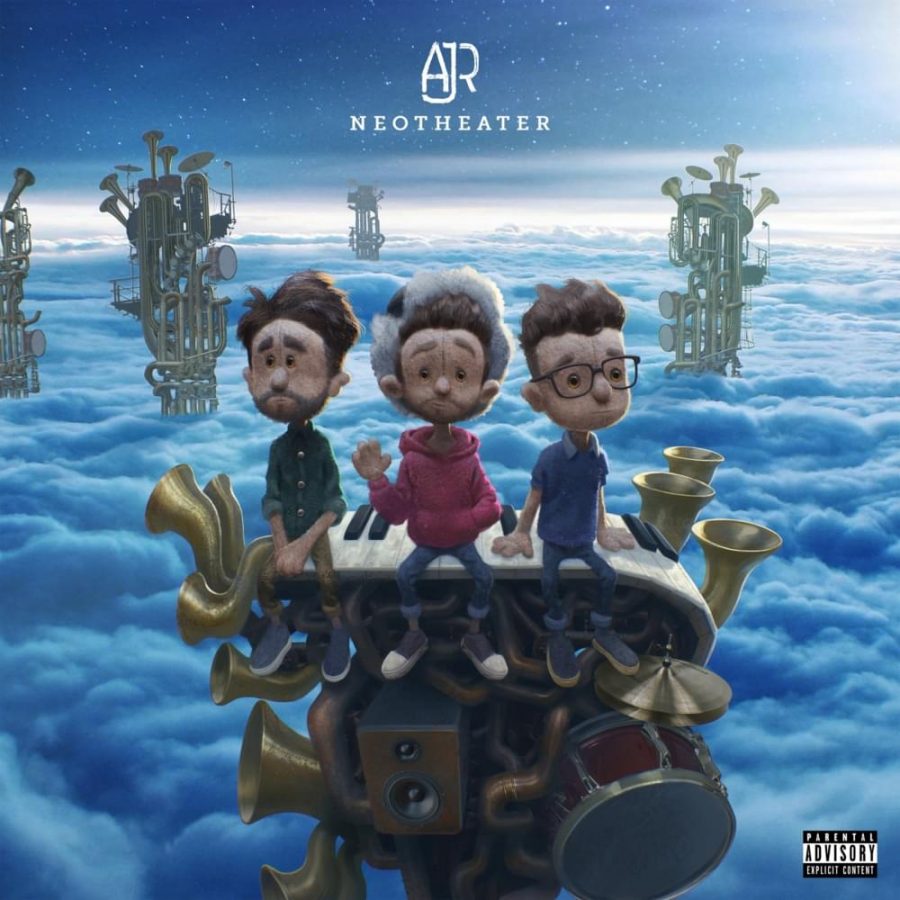 AJR released their new album "Neotheater" on April 26. Although they released two songs from the album early as a teaser, these songs didn't do justice to all this new album is. This incredibly raw collection of songs brings into discussion issues that people of all ages can relate to. From moving and sudden changes to dealing with today's political climate, AJR allows listeners to take comfort in their vulnerability, throwing censorship to the wind for this album.
Greatly differing from the happy-go-lucky sound of "The Click," "Neotheater" faces problems head-on, creating an unrefined lens through which fans can see the band's true emotions. This allows fans to feel more connected to the band even as the relationship between fans and artist deteriorates with their growing popularity. Finding a band that prioritizes honesty over a catchy tune is rare in this day and age, which makes the three Met brothers' experimental and personalized style even more memorable.
"Next Up Forever," the first song on the album, invites listeners into the band's insecurities about releasing "Neotheater" to the public. As the title entails, the lyrics explain the brothers' desire "to never hit [their] peak." Other songs such as "Don't Throw Out My Legos" address the trio's personal fears with lyrics like "I wanna move out. I don't wanna move on," capturing both the band's insecurities about leaving their parents and common anxieties among young adults when leaving home.
The trio expanded their style in this album by experimenting more heavily with sampling, while still incorporating their classic synth-based sound. This is also the first album where AJR doesn't rely on an overture as an opener to the album. "Neotheater" marks a new era for the brothers in subject matter as well. Their previous albums and the songs within still revolved around problems the band was facing, but this new sound dives much deeper than we've ever seen, with lyrics leaving nothing to the imagination. A rarity in the music industry, this bare honesty is appreciated by fans and new listeners alike.
Met brothers described the creative process on Twitter with a metaphor of Goldilocks and the three bears. They worked to perfect every sound and lyric, and then "made the single most important change. [They] scrapped everything." They validate this decision by saying "who … wants to be just right?"
It's not unprecedented for AJR to create something unique and imperfect, but Neotheater takes the cake as a new kind of weird – the kind of weird that you didn't know you needed until you heard it.
About the Contributor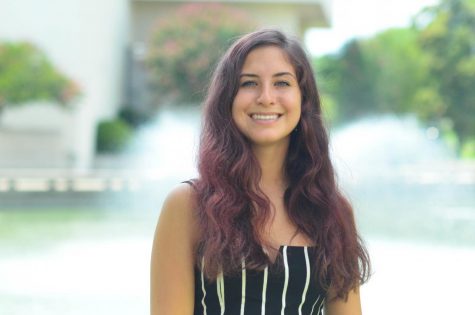 Elena Hamlin, Video Editor
Elena Hamlin, a senior this year, is spending her second year on the Panther Prints staff as the video editor. Ecstatic about her role, she creates the...