Taheera's Hits
Hang on for a minute...we're trying to find some more stories you might like.
Albums:
"Invasion of Privacy" by Cardi B:
Released almost a year after her certified platinum hit, "Bodak Yellow," hit the charts, fans worried about the album's relevance. Cardi B made a name for herself quickly since the release of the summer single, but her boisterous style traps her into a box with what types of music she produces and what her fans expect from her. Yet with this album, she attempted songs like "Ring" that are stripped of instrumentals that contrasts her outspoken style. However, the singles that stand out to the masses are the ones akin to "Bodak Yellow" – "Drip," "I Like It" and "Money Bag". In all, this album encompasses what makes Cardi B great and a standout figure for female rappers of this generation.
"My Dear Melancholy," by The Weeknd:
The Weeknd stays true to his somber tone that fans have grown to know and love, but he takes it up a notch with the underlying heartbreak that fill every song on this EP. Clearly his breakup is at the forefront of the messages of the songs, providing listeners with potential songs to add to their melancholy-filled playlists. He doesn't venture out of his comfort zone with these songs, but the five songs all resonate with fans for the emotional delivery.
"Isolation" by Kali Uchis:
Kali Uchis is notorious for her unique style that dabbles into several genres of music like neo soul, indie pop and soul, all while creating a new style that pertains specifically to her. Her music is whimsical, and she puts you in a trance with her enchanting upper-register. With this being her debut album, Kali Uchis solidifies her spot in the industry by being a breath of fresh air amidst the electronic-based pop that floods the radio these days. Her songs provide a nostalgic ambience like "After the Storm" or "Dead to Me" that emphasize on the idea that she is one of a kind and isolating herself into a league of her own.
Songs:
"Nice for What" by Drake:
Drake abandoned his mellow vibe with a more eccentric, New Orleans-based sound by taking on the genre of bounce music. He featured one of New Orleans' most renowned bounce artist, Big Freedia, who fans might recognize from being incorporated on "Formation" by Beyoncé. It's a song that's just there to make you dance and feel good about yourself, and it's a much needed song for this summer.
"Barbie Tingz" and "Chun Li" by Nicki Minaj:
Nicki Minaj hasn't been seen as a solo act for years at her full potential the release of her album, "The Pinkprint." She has gotten success from riding the waves of her featuress with the Migos or Yo Gotti, but many fans, also known as her Barbz, have missed her amidst all of the new female rappers like Cardi B or Saweetie. This comeback reinstates that she is the infamous queen of hip hop of this generation by providing listeners with her hard-hitting lines, while taking a more modern and edgy approach to her sound.
"Roll (Burbank Funk)" by The Internet:
The Internet are finally back after three years since their album "Ego Death" released. This group produces masterpieces that encompass the neo soul genre perfectly, while improving each time. Listeners can hear the evolution and improvement of their sound with this track, and it was perfectly released just in time for the warmer weather.  
About the Writer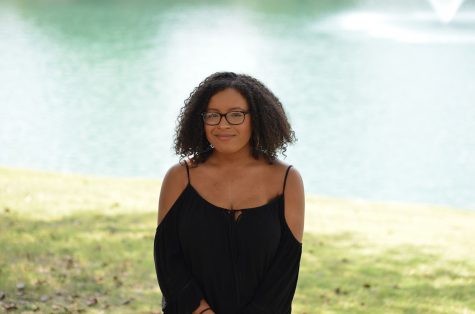 Taheera Washington, Copy Editor
My name is Taheera Washington, and I am Copy Editor for this 2017-2018 Panther Prints staff. I partake in several activities such as National Honors Society...