Taheera's Hits – February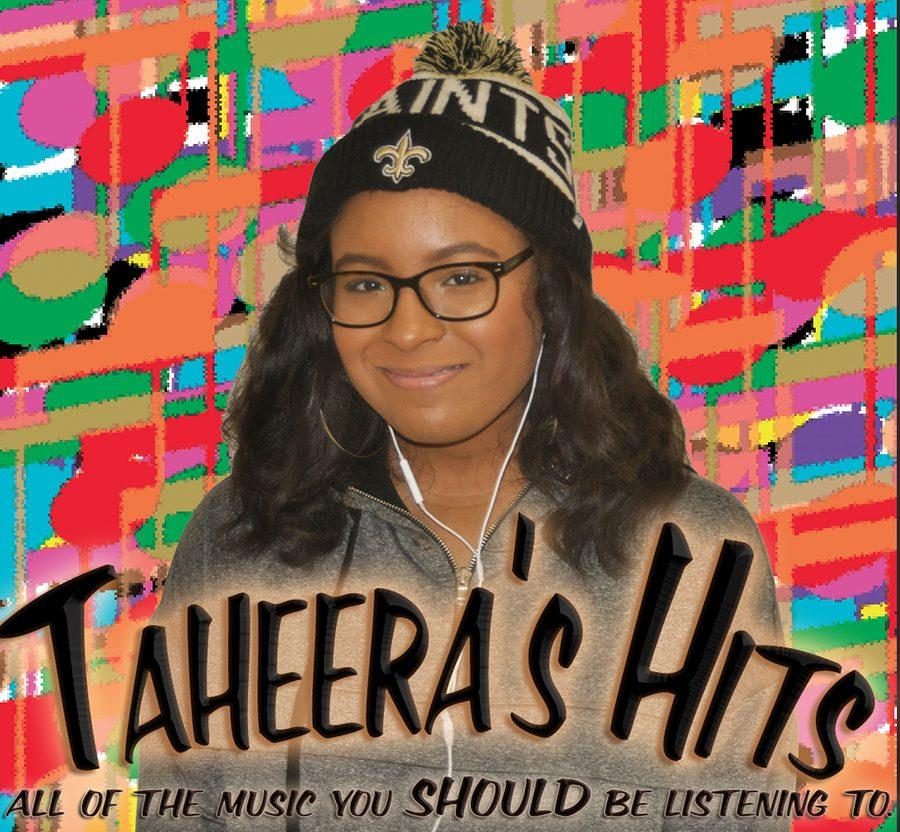 Albums:
"Black Panther: The Album" by Kendrick Lamar:
Marvel's decision to take Black Panther to the big screens after having the superhero star in "Captain America: Civil War" excited fans worldwide, and, with the release of "Black Panther," the movie is now the best rated movie on Rotten Tomatoes. The action-packed storyline had to be matched with a top notch soundtrack, and Kendrick Lamar delivered just that. Incorporating various artists such as SZA, Khalid, The Weeknd, Jorja Smith, Travis Scott and more, the soundtrack elevates the movie to another level. It feels like a celebration for the African culture with the basis of all of the songs being either hip hop or afrobeats, and all of these songs could easily stand apart from this album and easily top the charts. After watching the movie, the album moves in tune with the mood of the movie; the faster paced songs match with the action scenes, while the slower songs are attached to scenes fittings its theme. All in all, "Black Panther: The Album" exceptionally highlights the movie to its fullest potential.
"Man of the Woods" by Justin Timberlake:
Justin Timberlake is known to incorporate this R&B groove into every song he produces whether it's extremely prevalent or an underlying aspect of a song. This album returns Justin Timberlake back to his roots but with a hint of his modernized sound. "Filthy" is reminiscent to the hit "SexyBack," but something seems to be lacking whether it's the way he sings the song, but it's personally not the one that he should've promoted first. It has such an out-there sound that isn't easy on their ears or catchy due to the strange tempo it chooses to follow. "Midnight Summer Jam" or "Sauce" should've been his promotional song; these songs are Justin Timberlake to a T, but they still feel like something he has produced before. He fails to bring anything new to the table that people haven't seen before, but the album is still well rounded.
Songs:
"No Drama" by Tinashe feat. Offset:
The breakout star, Tinashe, first found her success with "2 On" in 2014. However, with a lack of publicity from her record label, she fell into the shadows of the music industry. Since 2014, she has released songs such as "Superlove," "Party Favors" and "Flame." Yet, none of them had commercial success; with the release of this track with a member of the trap trio, Migos, Tinashe gained recognition for her impeccable skills as an entertainer. As a fan of her music, this was the song that follows the trends of the time the most with a trap-induced beat with heavy bass and minimal changes in tempto. It lacks a defined bridge, and there's no climax so it lacks luster. Yet, it has given her the much needed attention that she deserves.
"Want You Back" by 5 Seconds of Summer:
Coming back after four years, the Australian pop rock band has returned to the music scene with a song that embraces more of the pop side of their label than the rock. "She Looks So Perfect" and "Kiss Me Kiss Me" solidified their sound as one that would make the heart of teens swoon with grungy undertones; they were the embodiment of what was rebellious for a pop rock band. However, their fans are a lot older, and 5 Seconds of Summer has to fight back for their spot now with the boy band craze of their generation of fans being over. This song is a perfect song for radio on 106.1 or 93.3. It doesn't even sound like them anymore, but the need for recognition, similar to Tinashe, is more present than their need to solidify their sound.
"Django Jane"and "Make Me Feel" by Janelle Monae:
The return of Janelle Monae to the music scene after taking a break from releasing music since 2015 with "Yoga" shocked the world. "Django Jane" and "Make Me Feel" are polar opposites of each other, but these differing sounds still manage to hold true to the artist that is Janelle Monae. "Django Jane" is a confident song that highlights her rap skills that often aren't showcased that often. However, the main focus of the comeback of Janelle Monae is with her song "Make Me Feel." It reminds listeners to Prince with its disco themes and creative use of unconventional sounds to make a beat; this time, it's the usage of a mouth clicking its tongue. The heavy synth of the bridge takes the song to the disco-influenced chorus, giving the song a groovy edge along with the guitar riff. The releases of these songs are a reminder that Janelle Monae is an artist to watch out for in 2018 with her album to be released soon.  
"44 More" by Logic:
Logic is finally getting the spotlight that he deserves after his suicide awareness and prevention song "1-800-273-8255" featuring Khalid and Aleissa Cara. From the Grammys to the VMA's, 2017 was Logic's year to breakout. Taking a different route from the melancholy sound of "1-800-273-8255," "44 More" is more like the Logic before the mainstream fame. Incorporating old school with new school rap in a way that could be missed with the focus being his intense, fast rapping, this song is more exciting than insightful. The song focuses on his success, in the confident way that rappers tend to use to gloat about it in a way that makes everyone listening go crazy; "44 More" is a track used by Logic to highlight his flow.
About the Writer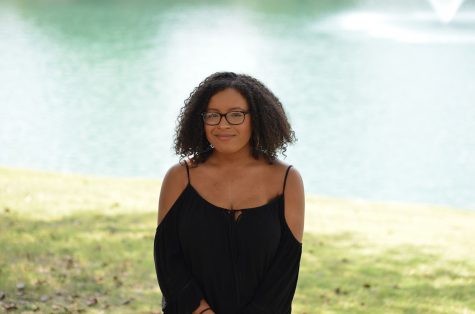 Taheera Washington, Copy Editor
My name is Taheera Washington, and I am Copy Editor for this 2017-2018 Panther Prints staff. I partake in several activities such as National Honors Society...