Pop Culture Dominates Halloween Trends
Hang on for a minute...we're trying to find some more stories you might like.
The trends have it this year – kids and teens everywhere are inspired to go as their favorite pop culture icons this Halloween!
2016 has been known for its unforgettable movies, TV debuts and celebrity drama. From the release of David Ayer's newest addition to the DC Universe, Suicide Squad, to the unleashing of a real-life Pokemon universe thanks to the app Pokemon GO, teens and children of all ages plan to dress up as their 2016 favorites for this year's Halloween celebration. From the infamous Harley Quinn to the awesome females of this year's adaptation of Ghostbusters, relevance is everything when it comes to Halloween.
There are many teens nationwide who plan to go as their favorites this Halloween, no matter how bizarre they may seem:
SUICIDE SQUAD: 2016
Recent DC film and box office hit Suicide Squad introduced a new look to one of Batman's most beloved villainesses, Harley Quinn. From the classic red and black jester suit, Harley goes from the Joker's nuisance of a sidekick to his most cherished creation and eccentric girlfriend. Teen girls everywhere are completely in love with the new look of Harley Quinn, and many have expressed interest in making her their go-to look for this year's Halloween!
POKEMON GO: 2016
One of Nintendo and Game Freak's greatest creations, Pokemon GO, unleashes a new world of catching and training many different Pokemon. This app sparked the interest of millions worldwide, and, believe it or not, many people would love to dress up as a Pokemon trainer, or even a Pokemon, for this year's Halloween celebration. With the game being so popular among kids and young adults, it is only normal that they want to participate in following this trend!
It's not just the teens who know about these trends – observant parents are also taking note on what's in style these days.
Mother and Nutrition and Dollars and Sense teacher Mrs. Karen Brown knows exactly what's going around. Though she has only a one-year-old daughter, being an educator helps her to understand what exactly is popular.
"A lot of the superheroes are big," Mrs. Brown said "When I was the age of the high school students that I teach, that wasn't really popular. It was considered kind of nerdy."
In regards to movies like Suicide Squad and Ghostbusters, Mrs. Brown thinks the costumes are positive and fun.
"[I'm] a big advocate of supporting your children in what they enjoy or find interest in, as long as it's not harmful or  [does not have] negative repercussions," she said.
As for teens, they have their own ideas. Junior Elaine Oganesyan has also noticed the obvious trends that are going around, and has seen how they are affecting other teens.
"So far I've seen a lot of people from the movie Suicide Squad," Elaine said. "I've seen a lot of people dressing up as the Joker and Harley Quinn, and not so long ago we have had this trend of clowns going around the United States."
Elaine seems to appreciate these trends for what they are, however, she has her own plans for Halloween.
"I really want to stay creative and think of ideas by myself," Elaine said. "Although these trends are kind of cool once in awhile, there are going to be so many people that dress up as Harley Quinn, the Joker, or clowns, and it'll just get kind of annoying at one point."
Though Elaine wants to keep it creative and original, she has taken enjoyment, and discomfort, of her own out of these trending characters.
"My favorite has got to be the Joker," Elaine said."My least favorite is the clowns, for sure, because I've seen one already and I haven't had a good experience with it."
Elaine already has her costume picked out and ready, however, wanting to be creative doesn't mean she discredits those who follow the trends.
"I think it's good to have them once in awhile, I mean I wouldn't mind being Harley Quinn or the Joker, but I think it's kind of cool at the same time," Elaine said. "As I get older, maybe I will go with the trends, but this year I will be sticking to my own creativity and originality."
About the Writer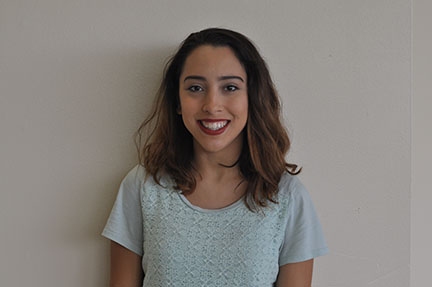 Kendall Goodland, Staff Writer
Hi, my name is Kendall Goodland, and I am a proud member of the Plano East newspaper. I've always wanted to be an editor and I've always loved writing....