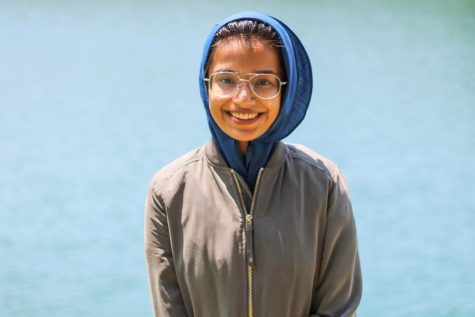 Saifiyah Zaki is a junior serving as the digital media editor for the Panther Prints this school year. She has a passion for writing, design and photography, which stems from her desire to capture the moments around her that are so often taken for granted.
In her second year on the staff, Saifiyah hopes to continue telling the stories of the many talented individuals that roam the school halls. She aspires to create a platform on which the varied voices that permeate the building are amplified and heard. Most of all, she believes in exemplifying the journalism motto and "connecting each other and the truth."
Saifiyah looks forward to working with the incredible Panther Prints staff this year and is excited to tackle a new year full of stories worth sharing.
Saifiyah Zaki, Digital Media Editor
May 22, 2019

Choosing Globalism

(Story)

Dec 19, 2018
Nov 07, 2018

Mindfully Controversial

(Story)

Sep 07, 2018

Expression, not Oppression

(Story)

Aug 06, 2018

Camp Panther

(Story/Media)

Apr 20, 2018

Walk Out for Change

(Story)

Apr 17, 2018

Danger in Caution

(Story)

Mar 09, 2018

U.S. Gun Control Laws

(Story)

Mar 02, 2018
Jan 23, 2018

Protection or Privacy

(Story)

Dec 06, 2017

TAAL-PESH Bollywood Dance Club

(Story)

Nov 13, 2017

Alternatives to Netflix

(Story)